Teen victim of anti-gay beating at Ohio high school speaks out.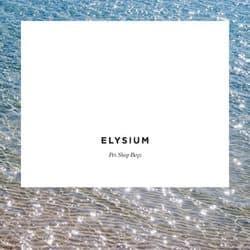 Pet Shop Boys release cover, tracklist for new album Elysium.

NYT on Romney's disastrous London Olympics trip: "The aftermath was swift and vicious, with the British press devouring Mr. Romney like a pile of mushy peas. His campaign was slow and flat-footed in recognizing it had a problem, and unable to improvise a quick response. Instead, staff members were forced to watch as David Cameron, the British prime minister, offered a tart and public rebuke on Thursday. 'Of course it's easier if you hold an Olympic Games in the middle of nowhere,' Mr. Cameron said, an obvious allusion to the Games Mr. Romney oversaw in Salt Lake City."

World's biggest gay nightclub to open in Las Vegas: "Kelly Murphy, who owns Las Vegas's largest gay club, Krave, as well as the recently-opened drag queen bowling alley, Drink and Drag, announced plans to open the world's largest gay club, called Krave Massive, in downtown Las Vegas in December."

Dustin Lance Black to script Earthquake film for JJ Abrams. "While Universal made the 1974 film that starred Charlton Heston, I'm told that the title and natural disaster subject is all the films share. So it is not a remake."

Dennis Rodman on Ricky Williams: "He's not gay. I'm just saying, he just talks like that."

AARP: The gay man's guide to dating after 50.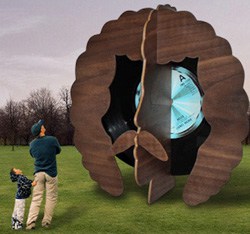 Lionel Richie approves of massive tribute to his song "Hello".

Cathy and Catriona, Colorado lesbian couple with three children applies for green card to keep family together: "Cathy is a beautiful, funny, intelligent, hard-working, adventurous woman, and a great mother and life partner.  As her wife, it is heartbreaking for me to watch her worn down and demoralized by the angst and worry that is imposed by the Defense of Marriage Act, a law that cruelly denies the existence of our family, and that so emphatically refuses to recognize her as the spouse and mother of U.S. citizens."

Rick Santorum defends Penn State over sexual abuse charges.

Barney Frank speaks out for marriage equality at hearing on platform contents: "Frank, who sits on the Democratic Party Platform Drafting Committee, expressed the views at the committee hearing in Minneapolis today after Chief Warrant Officer Charlie Morgan and her wife, Karen, asked the Democratic Party to make clear in the platform that the party wants to see the Defense of Marriage Act repealed and same-sex couples given equal marriage rights."