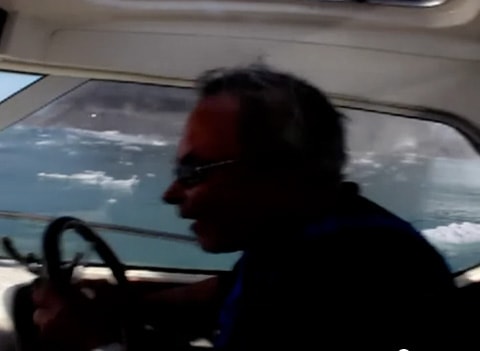 If you're going to go glacier-gazing, don't get too close, and have the motor running.
Writes the video uploader:
A tourist from Australia came to my uncle and asked if she could get a ride to the glacier just north of Ilulissat, Greenland, so he asked me if I wanted to be his translator. I am from another town where glaciers are fairytales, I was as much of a tourist as the Australian tourist, so I decided to join the crew.
The beautiful scenery was amazing, but the nature doesn't care about anyone. That day almost became our last day.
Watch, AFTER THE JUMP…
(via reddit)