Hate group disguised as Heterosexual Awareness Month?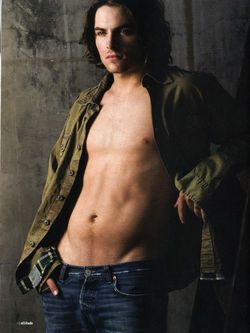 Kevin Zegers to play gay in The Mortal Instruments: City of Bones.

VIDEO: Real-life Stretch Armstrong, minus the muscle.

Towleroad's Ari Ezra Waldman writes about HIV and the Affordable Care Act for BETA, a journal published by the San Francisco AIDS Foundation about HIV/AIDS medicine, health care, and society.

White House Press Secretary Jay Carney: "In keeping with our special relationship, the president also made it clear that he has the utmost confidence in our close friend and ally, the United Kingdom, as they finalize preparations to host the London Olympics."

Alanis Morrissette's new song "Lens".

Is the Labor Department ignoring protections for transgender contractors? "Despite numerous requests for comment over the past three months, Labor officials have thus far refused to comment directly on the issue, including Labor Secretary Solis, who told BuzzFeed on Thursday that while she was familiar with the issue she could not comment because she has been traveling extensively."

Matt Bomer has been lusciously shirtless on White Collar.

Beyoncé would like you to "leave your footprint", whatever that means.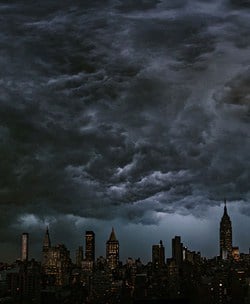 Best photo I've seen of yesterday's NYC 'derecho'.

A paper claims 82% of Ghanaians "abhor" homosexuality: "82% was arrived at by the tabulation of the percentages of the various religious groups in Ghana…Of the 24.65 million population of Ghana, 28.3% are of the Pentecostal/Charismatic religious affiliation. 18.4% are Protestants; 17.6%, Islam; 13.1%, Catholic; 11.4%, Other Christian; 5.3% did not belong to any religion and 5.2%, Traditionalist."

Is it a surprise that the anti-gay Salvation Army fired someone for being bisexual?

Two Pennsylvania couples denied driver's license name change: "The issues faced by Jeannine and Jason are all too common for lesbian and gay couples living in states that do not see their marriages as equal. The lack of recognition for Jeannine and Jason's respective marriages quickly presented serious obstacles. Even though Jason was eventually able to change the name on his drivers' license, he still wondered why he needed an appointment to do something that was technically legal under Pennsylvania law."

Jeremy Renner talks about pitching a Viagra tent on a plane.

Big Brother contestant Willie Hantz arrested days after being kicked out of BB house for violence.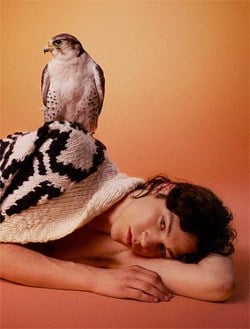 Birds of Prey:

Ryan McGinley shot the new Edun campaign.

Twitter explains yesterday's outage.

Modern Family cast members file suit over contracts: "The suit filed Tuesday by series stars Sofia Vergara, Jesse Tyler Ferguson, Eric Stonestreet, Julie Bowen and Ty Burrell and argues that their contracts with 20th Century Fox Television violate a California law prohibiting personal service contracts from extending for more than seven years."

Eric Cantor defends Michele Bachmann's anti-Muslim witch hunt: "I think that her concern was about the security of the country. So that's about all I know."

NYT to meet with GLAAD, members of the trans community, over ways to improve coverage: "The move follows a sensationalized and exploitative piece on the death of Lorena Escalera who had been the victim of a fire. Yesterday, another article ran focusing on trans youth culture of Christopher Street but did not include some of the deeper issues facing many trans women of color. In recent months, it has seemed like the paper's lack of sensitivity towards the trans community has hampered its ability to see beyond appearance and clothing to get at the human stories underneath."