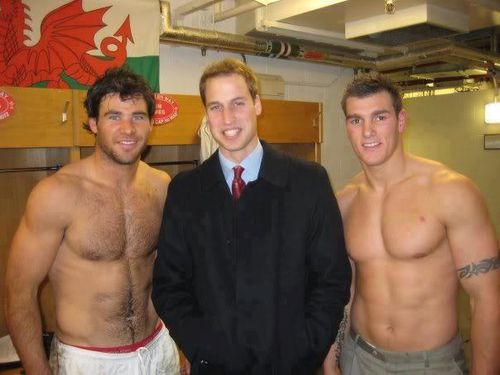 Prince William visiting a couple of athletes at the London Games. William also spent some quality time with David Beckham.
Bonus points for those of you who can ID them.
UPDATE: A tipster notes that the guy on the left is rugby player Mike Phillips, so this shot was likely not taken at the Olympics.
(via Olympics or Bust)