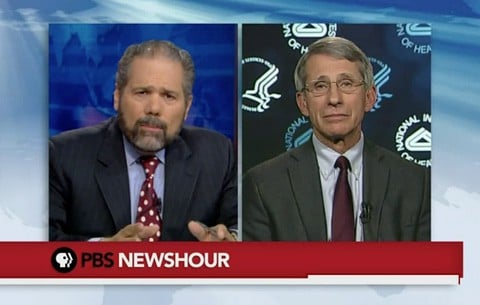 The FDA today approved  Gilead Sciences' pill Truvada as a preventive measure for people who are at high risk of acquiring HIV through sexual activity, the AP reports: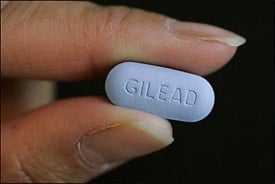 Public health advocates say the approval could help slow the spread of HIV, which has held steady at about 50,000 new infections per year for the past 15 years.
An estimated 1.2 million Americans have HIV, which develops into AIDS unless treated with antiviral drugs. An estimated 240,000 HIV carriers remain unaware of their status.
Gilead Sciences has marketed Truvada, which can cost up to $14,000 a year, since 2004 as a treatment for people who are already infected with the virus.
Writes the FDA in a press release:
As part of PrEP, HIV-uninfected individuals who are at high risk will need to take Truvada daily to lower their chances of becoming infected with HIV should they be exposed to the virus. Again, PrEP indication means Truvada is approved for use as part of a comprehensive HIV prevention strategy that includes other prevention methods, such as safe sex practices, risk reduction counseling, and regular HIV testing.
As a part of this action, FDA is strengthening Truvada's Boxed Warning to alert health care professionals and uninfected individuals that Truvada for PrEP must only be used by individuals who are confirmed to be HIV-negative prior to prescribing the drug and at least every three months during use to reduce the risk of development of resistant HIV-1 variants. The drug is contraindicated for PrEP in individuals with unknown or positive HIV status.
Watch Dr. Anthony Fauci of the National Institute of Allergies and Infectious Diseases discuss the drug with PBS Newshour's Ray Suarez, AFTER THE JUMP…