Wisconsin State Rep. JoCasta Zamarripa came out as bisexual in an interview with the Milwaukee Journal Sentinel, Gay Politics reports: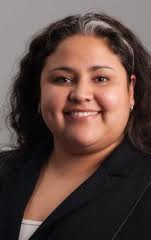 The only Hispanic member of the Wisconsin legislature, Zamarripa becomes its third openly LGBT member currently serving.
Zamarippa admitted dodging rumors about her sexual orientation when her opponents brought it up:
"It has always been my goal in office to be transparent and honest with my constituents. But before the primary in 2010, I didn't have the valor and courage to come out. I feel remiss that I didn't come out then."
Zamarippa said that she came out because she felt a need to be a role model for young people:
She said as a young woman in her 20s, she didn't even feel safe enough to write about her bisexuality in her personal journal. "When Ellen (DeGeneres) came out that was when I felt I could write in my journal about it," she said.
It's also more difficult to come out as the "B" in the LGBT acronym, which stands for lesbian, gay, bisexual and transgender, she said.
"It's tough for people to wrap their minds around that, but it is a reality and the truth," she said.
At 36, Zamarripa said she remains single and secure in her identity. "It's part of my life, like being a south sider and the only Hispanic in the Legislature, and I'm happy to share it with my constituents."