Supreme Court delays DOMA deadline: "The new deadline means that House Speaker John Boehner's lawyers could take the chance to take aim at the Obama administration, which stopped defending DOMA in early 2011, following the conclusion of the Republican National Convention on Aug. 30 and before the start of the Democratic National Convention the next week."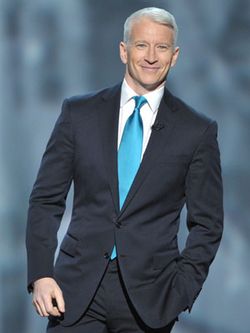 Anderson Cooper's daytime show gets makeover. "When Anderson Cooper's eponymous talk show returns for its second season Sept. 10, it will do so with a new name – Anderson Live — and rotating daily guest hosts, an experiment that proved successful during May sweeps."

J Lo boy toy Casper Smart seen exiting gay peep show in Manhattan?

Destinee Hooker loves her name: "Hooker — who's CRUSHING it London right now (indoor team is undefeated!) — tells TMZ, 'When it comes to my name, I honestly find nothing wrong with it. I love my name.'"

Burglars steal two dogs from gay Atlanta couple.

Macaulay Culkin reported to have life-threatening addication to heroin and Oxycodone.

Gay cinema "haven for perverts" raided in Beirut: "As the city of Aleppo fell under siege to the Syrian army last weekend, 200 miles to the south the Lebanese mukhabarat/secret service raided a cinema with a reputation for showing gay pornography. On Saturday, July 28th, 36 men were arrested for being what local television called 'shazoz' (perverts) and carted off to Maghfar Hbeish, a jail reserved for those in drug- and prostitution-related arrests."

Unnecessary Olympic censorship?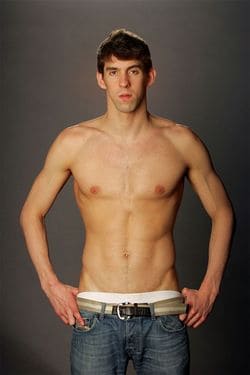 Michael Phelps now the most decorated Olympian of all time.

U.S. Senate to get new teabagger Ted Cruz after primary win? "Millions of Texans, millions of Americans are rising up to reclaim our country, defend liberty and restore the Constitution."

Karl Lagerfeld says another dumb thing: "Kate Middleton has a nice silhouette and she is the right girl for that boy. I like that kind of woman, I like romantic beauties. On the other hand, her sister struggles. I don't like the sister's face. She should only show her back."

Vietnam to hold first-ever LGBT Pride festival in Hanoi on Sunday: "Viet Pride will run from Aug 3-5 and will feature film screenings, research presentations, music live performances, and a cycle parade through the city center on Sunday morning beginning at My Dinh Stadium and ending at Ly Tu Trong Park."

River Phoenix's last film Dark Blood to debut in September in Utrecht. "Dutch director George Sluizer has finally finished Dark Blood, the movie actor River Phoenix was working on when he died at age 23 of a heart attack on Halloween night 1993 outside the Viper Room in West Hollywood."

Lana del Rey to re-release Born to Die with seven new songs.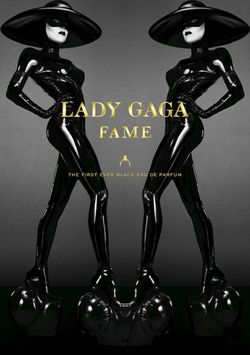 Lady Gaga covers up in latex for new Fame ad.

The 'Chick-Fil-A Appreciation Day' local news reports are pouring in from around the country. Here's what's happening – in Atlanta they're looping around the street, fans are "flocking" to Dallas chains, residents are "packing" the CFA in Waco, Texas, the Fort Worth seminary bought more than 200 sandwiches, Indianapolis locations are "seeing long lines", and protests are "clogging Albuquerque streets". That's all for now, more "hatechicken updates later.

State Dept: Sharp decline in terror attacks following Bin Laden's death.

Next magazine takes you into the homes of Fire Island.

Rhino horn trafficker busted in NYC: "A double-crossing Manhattan antiques dealer pleaded guilty today to illegally buying the stuffed heads of two rhinoceroses after signing up to help the feds crack down on black-market sales of rhino horns. David Hausman, 67, was busted last year after a sting operation in which he paid $8,500 for the head of an endangered black rhino. Following the November 2011 transaction, which took place at a truck stop in Princeton, Ill., agents with the U.S. Fish & Wildlife Service agents spotted Hausman sawing off the horns in a motel parking lot. A later search of his apartment turned up a treasure trove of taxidermist stuffed rhino heads and horns, including the two he removed in the parking lot."