Another Eagle Scout says good-bye to the BSA.

An in-depth analysis of Jake Gyllenhaal's Details cover story (and his identity crisis).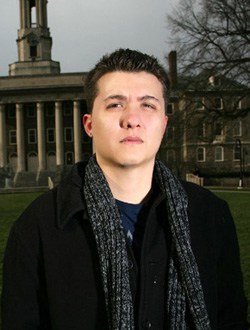 Paranormal State star Ryan Buell fighting pancreatic cancer: "Buell, who founded the Paranormal Research Society, was released from treatment Wednesday morning, his staff wrote on his his Facebook page. 'Things are looking positive after complications with his kidneys started a month ago and temporarily knocked him down' the update. 'Ryan enjoyed some Wendy's (but keep that a secret) and reported back to work today.'" Buell came out as bisexual in 2010.

Report: Brangelina marrying this weekend.

Gay taunt costs Australian footballer $3,000: "During a game last Saturday night, Steve Milne  reportedly called Collingwood's Harry O'Brien a 'f**kin' homo' during a heated exchange."

Robert Harting's shirt-tearing Olympic celebration.

Romney meets with top anti-Muslim activist, backer of Bachmann witch hunt: "Boykin, however, is more than just a cheerleader for Bachmann – he's a leading force behind the effort to drive Muslim Americans out of public life. Boykin recently became the Executive Vice President of the Family Research Council, but he's best known as the lieutenant general who was rebuked by President Bush in 2003 and Defense Department investigators in 2004 for aggressively attacking Islam – in uniform – in the midst of two wars and an expansive anti-terrorism effort in the Middle East and South Asia."

Here's the cover art for No Doubt's Push and Shove album!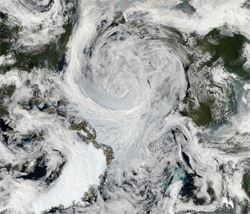 Unusually large summer storm swirls over the Arctic: "Such storms – more common in the winter – can have a large impact on sea ice…"

Dallas police sergeant transferred over Chick-fil-A incident: "The two female officers told supervisors that Johnson set a Chick-fil-A bag in front of them and said something about having eaten at the restaurant that day. The officers told supervisors that they felt Johnson was trying to send them a message."

D.L. Hughley breaks up with Chick-fil-A.

LGBT rights booth at the Illinois State Fair: "Our cause reaches every corner of Illinois, so there is no better place to meet hundreds of thousands of citizens from all over the state and every walk of life than the State Fair," said Bernard Cherkasov, CEO of Equality Illinois. "We are excited to participate in one of the grand traditions of the state."

Marlon Teixeira puts his hand down his pants for Terry Richardson.

Signorile: A response to the NYT article about gays feeling pressure to have children.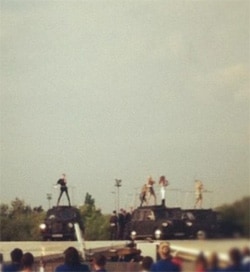 Spice Girls rehearse for Olympics closing ceremonies!

Groups blast New Hampshire Pridefest over Chick-fil-A. "NH Pride Fest does not in any way support Chick-fil-A, according to its board. But they do support Anthony Picolia, the franchise owner, who will hand out 200 free chicken sandwiches Saturday, according to Bryan Manseau, NH Pride Fest director."

Ryan Lochte meets fans at The Punchbowl.

Trans man denied breast cancer care: "But when a suspicious lump was found in his breast and tested positive for cancer, the surgeon was so shocked that Kallio's body didn't match his gender identification — not knowing whether to address him as 'he' or 'she' — that he couldn't bring himself to tell his patient the grim biopsy results."