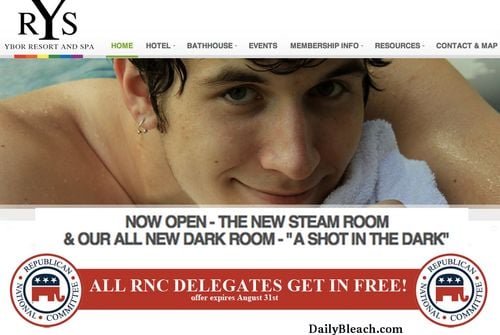 Via JMG comes this flier from a gay bathhouse in Tampa offering some deals for GOP delegates in town for the Republican National Convention.
Meanwhile, The Daily Bleach has some other scintillating fliers being handed out ahead of the convention, including an advert from an establishment called Dwight's Erotique Cabaret, where they patriotically celebrate "American muscle".
Check it out AFTER THE JUMP.