The first known instance of 'OMG' in letter to Winston Churchill?

Man charged in anti-gay assault in Portland will spend NO time behind bars: "He was sentenced to 18 months probation and ordered to have no contact with the victims. He must also pay them $4,200 in restitution."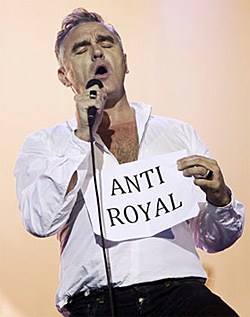 The Olympics ignite Morrissey's anti-British rage: "I am unable to watch the Olympics due to the blustering jingoism that drenches the event. Has England ever been quite so foul with patriotism? The "dazzling royals" have, quite naturally, hi-jacked the Olympics for their own empirical needs, and no oppositional voice is allowed in the free press. It is lethal to witness."

Levi Johnston doesn't approve of Bristol allowing his son to use anti-gay slurs, etc on national television. He wants full custody.

VIDEO: Kelly Clarkson slays No Doubt's "Dont' Speak".

Lesbian lawmaker eyeing governor's office in Maryland: "Del. Heather Mizeur, a second-term lawmaker, said yesterday that she is taking a hard look at a potential run for statewide office. She didn't exactly spell out which office she has her eye on, but she wouldn't rule out a try for the top spot. 'I'm keeping my options open relative to the 2014 race. I'm not ruling anything out,' she said."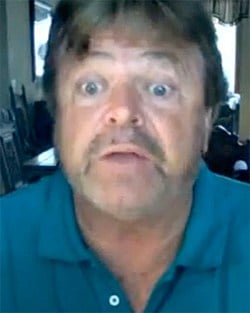 The Smoking Gun ferrets out the anti-gay activist who set General Mills' lawn on fire. "On Michael Leisner's YouTube page (Live4Chr1st) he can be seen attacking Representative Barney Frank and Bill Maher, while noting that President Barack Obama has 'bent forward to accommodate the sodomites of New York.' He also makes reference to 'gay perverts,' 'fierce faggots,' and the 'depraved, debasing debauchery of gay activists.'"

Irish radio host Derek Mooney: Yes, I'm gay…but it's no big deal.

A new single from Dragonette: Live in This City.

Gay married couple allowed to file joint bankruptcy in Kentucky: "Kentucky voters amended the state constitution in 2004 to say that 'only a marriage between one man and one woman shall be valid or recognized as a marriage.' But Joles and Lester were allowed to file a joint Chapter 13 bankruptcy in federal court because the Obama administration has decided it will no longer contest such filings by married same-sex couples. Joles and Lester, who lost more than $200,000 they invested in a downtown market — The Bodega at Felice — say the administration's change was a blessing."

Ryan Lochte, hammered Olympian.

Madonna opens fitness center in Moscow.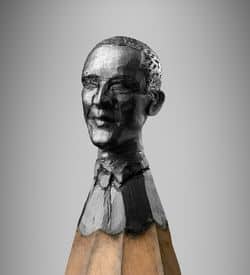 Obama's head carved from a pencil point.

Vatican rejects Bulgarian ambassador candidate because a book he wrote had a gay sex scene in it: "The book deals with migration from eastern Europe to Italy and includes a scene dealing with a male character paying another man for sex. It topped the best-selling lists in his home country, the daily said." 

Marriage equality advocate ends cross-country bike trip in Portland: "Richard Carey of New York City began his 3,700-mile, 54-day trek in June in Vancouver, Wash., to raise money and support for the legalization of gay marriage. The 53-year-old Carey ends his trip Tuesday in Portland, where he'll join gay-marriage supporters for a press conference at the headquarters of the Mainers United for Marriage organization."

German minister supports tax benefits for gay couples: "On Monday, a group of 13 CDU lawmakers released a statement demanding that the German parliament take the initiative in granting gay couples in a civil union the same joint-filing tax benefits enjoyed by married couples. And Monday evening, the group received powerful support. German Family Minister Kristina Schröder told the German daily Süddeutsche Zeitung that the push comes 'at the right time, because in lesbian and gay life partnerships, people take lasting responsibility for one another and thus they live according to conservative values.'"