Montauk is being overrun with hipsters.

Pastor on trial in Vermont custody case; Lisa Miller still AWOL with child.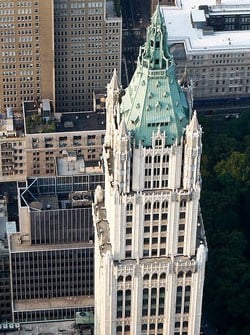 Woolworth: Soon to be New York's most coveted residential address? "The world's tallest building when it opened in 1913, the Woolworth Building was called the "Cathedral of Commerce," its copper-domed tower soaring 792 feet into the skyline. Now, in a $68 million deal made final last week, the tower will be turned into about 40 luxury apartments, including a five-level penthouse in the cupola."

Singer Randy Travis arrested drunk, naked.

Jared Polis wins House Democrats social media contest. "House Democrats acquired over 139,000 new Facebook fans, Twitter followers, and YouTube subscribers, which surpasses last year's total by 82,000."

Hairy new web series: Where the Bears Are.

Wisconsin Sikh Temple shooter killed himself: "A white supremacist who killed six people at a Sikh temple in Wisconsin died of a self-inflicted gunshot wound to the head after he was shot by a police officer, the FBI said on Wednesday."

Cristiano Ronaldo is looking finer than ever.

Joss Whedon signs on to the Avengers sequel.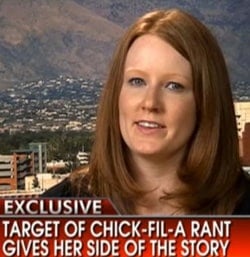 Chick-fil-A drive-thru worker Rachel speaks out about Adam Smith: "I appreciate that he came forward, but I'm definitely interested in speaking with him…I'd really like to know if he could separate the issue from me and the company. The workers have nothing to do with the political beliefs with people in the corporation."

FOX News shifting on gay issues?: "But like the Republican Party, whose leaders have begun to step away from anti-gay positions that are deeply unpopular with younger voters, Fox appears to be feeling pressure both from its younger staff and key audience segments to reflect what polls suggest is a rapidly shifting consensus."

Travis Wall talks to GLAAD about his new dance reality show All The Right Moves: "I never thought I was in the public eye enough to ever make a statement that 'Oh, Travis Wall's gay.'  I live my life the way I live it, and everyone who's known me knows I've never been in.  There's never been a moment where I have been pretending to be straight or anything like that.  I just didn't know that I was that big of a draw or that I should have made a statement.  So, when I unconsciously was like, 'Oh, I have a boyfriend, and I'm so excited,' and I started tweeting it, everyone was like, 'Oh, Travis Wall just came out,' and I'm like, 'Oh wait, I came out? When was I in?'  I never knew that, you know, that was the situation."

It's a new preview for the upcoming X-Factor with Britney Spears.

The General Mills arsonist was fired.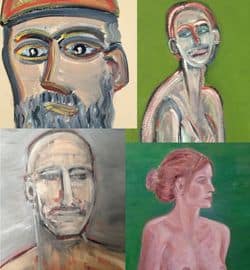 Jacques Rosas exhibit opens in New York.

NOM claims that General Mills new website, Live Better America, in cooperation with America Online and Everyday Health, is a cover for the frightening homosexual agenda.

Little Britain's Matt Lucas joining Community: "Lucas will appear in multiple episodes as a history professor who used to teach at Oxford and whose commitment to academic rigor is a challenge to the community college's learning environment."

Bret Easton Ellis thinks Matt Bomer's too gay to play Christian Grey.

David Halperin: How to be Gay. "Gayness," Mr. Halperin declares, "is not a state or condition. It's a mode of perception, an attitude, an ethos: in short, it is a practice." The great value of traditional gay male culture, he further posits, perhaps even more challengingly, "resides in some of its most despised and repudiated features: gay male femininity, diva worship, aestheticism, snobbery, drama, adoration of glamour, caricature of women and obsession with the figure of the mother."