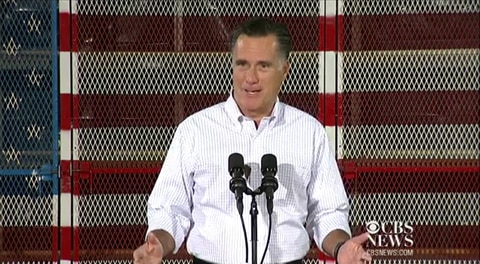 Or anti-Muslim witch hunts:
At a news conference in Las Vegas, Romney wouldn't weigh in on either the fight over comments by the president of the fast food restaurant Chick-fil-A over gay marriage or an effort spearheaded by Michele Bachmann calling for an investigation into Huma Abedin and alleged Muslim Brotherhood infiltration of the federal government.
"Those are not things that are part of my campaign," Romney said.
He also wouldn't say whether he thinks members of his party talking about those issues are a distraction.
"I'm not going to tell other people what to talk about," Romney said.
He's still answering questions about his taxes though. Watch him field the Harry Reid question again, AFTER THE JUMP…