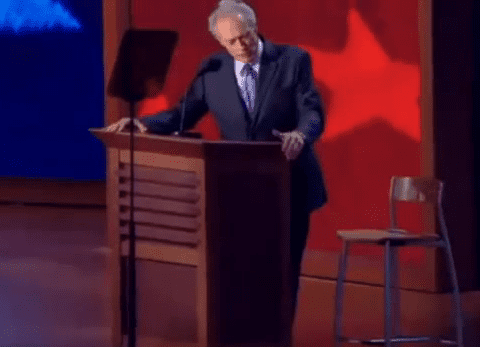 Yep, you read that headline right: actor Clint Eastwood, the "secret speaker" for the RNC's climax tonight, spent part of what is being kindly described as a "rambling" speech having a one-sided conversation with an imaginary President Obama.
He also said there are a lot of conservatives in Hollywood, they just don't go "hot-dogging it" and was goaded into doing "Go ahead, make my day," which he then turned into a call and response.
Benjy Sarlin from Talking Points Memo said the audience "seemed alternately confused and rapturously excited by the display".
Get confused yourself AFTER THE JUMP.