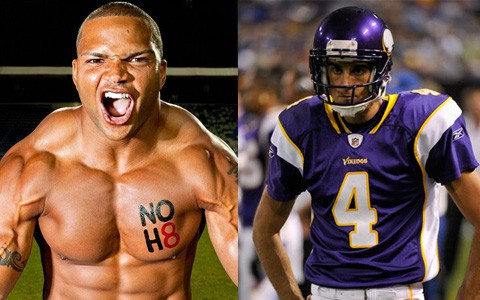 Maryland House of Delegates member Emmett C. Burns, jr, who made national news last week by demanding Baltimore Ravens owner Steve Bisciotti stop linebacker Brendon Ayanbadejo from speaking his mind on marriage equality (Ayanbadejo is a longtime and outspoken gay rights advocate) is backing down from his request following a weekend in which he was attacked by NFL punter Chris Kluwe and assailed on social media for trying to stifle freedom of speech.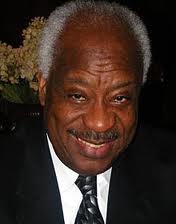 "Upon reflection, he has his First Amendment rights," Del. Emmett C. Burns Jr., a Baltimore County Democrat, said in a telephone interview. "And I have my First Amendment rights. … Each of us has the right to speak our opinions. The football player and I have a right to speak our minds."
Though the Burns letter came from an opponent of same-sex marriage, the overwhelmingly negative reaction to it and the even the timing seem to have handed supporters a win. Ayanbadejo said he has a stack of invitations to speak to the national press this week — including an offer from DeGeneres to fly to California for a live appearance on her show.
Background…
MD Lawmaker Asks Ravens Owner to Curb Brendon Ayanbadejo's Support for Equality [tlrd]
Ravens Player Ayanbadejo Responds to Request That He STFU About Gay Rights [tlrd]
Vikings Punter  Kluwe Comes Out Swinging in Defense of Ayanbadejo and Gay Rights [tlrd]
Vikings Punter  Kluwe, Defender of Marriage Equality, Appears on 'The Ed Show': VIDEO [tlrd]