19 die in plane crash out of Kathmandu, Nepal, headed for Mount Everest.

Kyrgyzstan court blocks screening of documentary about gay Muslims. "Before the court ban, the Kyrgyz State Committee for National Security appealed to chief Mufti Rakhmatulla Egemberdiev, who believes the film'presents Islam in bad form using people, who have nothing to do with religion in general, as examples.'"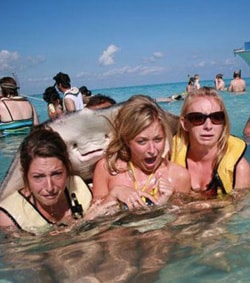 The stingray photobomb, captioned.


Attack on U.S. Consulate in Benghazi, Libya determined to be terrorism linked to al-Qaeda: "U.S. intelligence officials said the composition of the militant forces involved in the assault has become clearer over the past week and that analysts now think that two or three fighters affiliated with al-Qaeda in the Islamic Maghreb were involved."

VIDEO: 'Apple employee' smashes iPhone 5s in front of salivating fanboys.

Apple's Tim Cook apologizes for Maps app.

Relatives of serial killer victims outraged over NYC haunted house: "Scare impresario Timothy Haskell said he didn't think it was 'insensitive' to include modern homicidal maniacs like Jeffrey Dahmer, John Wayne Gacy and Ted Bundy in his spectacle. But the mother of one of Dahmer's victims burst into tears when she heard about the theme of 'Killers: A Nightmare Haunted House,' which costs $30 to $60 for a 25-minute tour."

Behind the scenes of Lindsay Lohan's Elizabeth Taylor film Liz & Dick.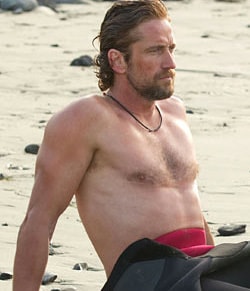 Gerard Butler's is Chasing Mavericks.

Todd Akin didn't think Claire McCaskill was "ladylike" enough in the debate.

Ugliness in the campaign to oust a pro-equality judge in Iowa: "Like Hitler complaining about the rudeness of the French, here we have Tamara Scott in Bayliss Park in Council Bluffs complaining that lawyers and voters defending Justice David Wiggins against relentless character assasination by her No Wiggins campaign are getting "personal" — moments before her Trash-Wiggins road trip buddy, Bob Vander Plaats, ticked off a list of the nastiest anonymous Judicial Review comments about Judge Wiggins that he could find."

Jonathan Zeng, music teacher denied job for being gay, releases album.

Malawi likely to retain anti-gay laws: "Malawi's President Joyce Banda says her country isn't ready to repeal a law which outlaws homosexuality, despite her pledge after taking office to work to overturn the legislation. Banda, Africa's second female head of state, told The Associated Press in an interview Friday that the public does not support overturning the law."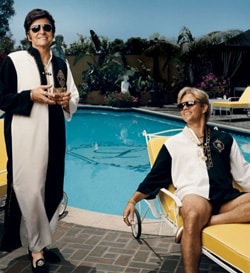 Michael Douglas and Matt Damon as Liberace and Scott Thorson in the upcoming biopic.

John Travolta wins libel case against author who claimed he visited gay spas: "Randolph's case was dismissed by the judge who agreed with Lynda Goldman, the lawyer representing Travolta and Singer, that the letter was a legitimate part of the legal dispute surrounding the book and is protected by the US' First Amendment, freedom of speech."

Montreal comedy duo prank calls UN Secretary General Ban-Ki Moon.

NYC sends out health warning for gay men: "So when the New York City Department of Health and Mental Hygiene yesterday sent around an alert about recent meningococcus cases in HIV-positive homosexual men, it caused a real gasp among practitioners everywhere—this one is scary. When you see a newspaper photo of people in a town lined up for shots and pills to prevent spread of the case of meningitis, it's meningococcus causing the problem. Its name, which is already alarming enough, actually understates its potential devastation. The meningoococcus bacteria can cause two different diseases—when it's "just" meningitis, the death rate is about 10 percent, but the more lethal sepsis form (called meningococcemia) kills about half by overwhelming the body's blood vessels while sparing the brain's lining. We don't know yet which manifestation is being seen among gay men in NYC—perhaps cases of both—but the high death rate suggests the more dangerous meningococcemia."