President and CEO of Gill Foundation, Tim Sweeney, stepping down.

HHS Secretary Sebelius violated Hatch Act in speech to Human Rights Campaign. "The law prohibits most federal employees from 'engaging in political activity while on duty,' according to the special counsel, but some officials, such as cabinet secretaries, are permitted to make political statements in their personal capacity. The Office of Special Counsel is an independent government agency which can investigate and prosecute."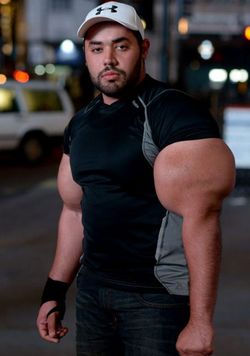 Giving Popeye realness.

GQ on male anorexia:
"As recently as a decade ago, clinicians believed that only 5 percent
of anorexics were male. Current estimates suggest it's closer to 20
percent and rising fast: More men are getting ill, and more are being
diagnosed."

Kate Middleton joins Prince Harry in being photographed topless by the tabloids.

This week I reported on Wisconsin GOP Senate candidate Tommy Thompson's gay-baiting staffer. Yesterday, Wisconsin Democratic Party Chairman Mike Tate called on Thompson to fire him: "Tate called on Thompson to fire political director Brian Nemoir on Thursday. Thompson's campaign spokeswoman Lisa Boothe called the request a desperate move meant to distract voters from Baldwin's record. Nemoir did not immediately return a message seeking comment. Thompson on Tuesday said Nemoir shouldn't have sent the message. Baldwin's campaign and Tate have called it a divisive, personal attack."

Lady Gaga's fragrance launch was bizarre, of course:
"The pop superstar hosted an event at Manhattan's Solomon R. Guggenheim
Museum to mark the release of her first perfume, Fame. She arrived at
the venue in a convertible car, before laying down inside a giant
replica fragrance bottle. The singer called the bizarre show Sleeping
With Gaga and invited guests to put their hands inside the space and
touch her while she slept."

Ben Affleck and his sexy beard cover Details.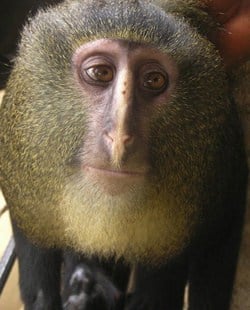 Researchers identify new species of African monkey: "The lesula lives in remote regions that are largely unthreatened by human settlement. But John Hart warned, 'Under the current trends of uncontrolled bush-meat hunting, it could become very endangered.'"

Teen star Ariana Grande sticks up for her gay brother. "Frankie would come pick me up from school and they'd be like, 'Oh my god, is your brother gay?' and I'd be like, 'Yeah, is there something wrong with that?'…I was infuriated."

Gay newspaper distribution boxes in D.C. targeted by vandals: "It's really horrible for our readers in those neighborhoods to have those boxes vandalized in such a grotesque way."

Mercury Music Prize nominees 2012.

28 current NFL players have expressed support for gays: "In addition, current free agents Donte Stallworth, Nic Harris, Bryan Kehl and Bret Lockett have all expressed gay-positive views. Among management, Giants co-owner Steve Tisch and Patriots owner Robert Kraft have been staunch allies of gay rights, while Ravens owner Steve Bisciotti and President Dick Cass stood by Ayanbadejo after he was attacked for speaking up about gay marriage. And Chicago Bears coach Lovie Smith said he would welcome an openly gay player."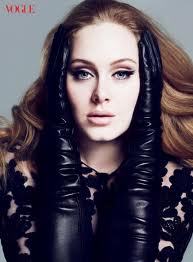 Adele confirmed as Bond theme singer.
U

C Davis to pay settlement to Occupy protesters who were pepper-sprayed.

Gay marriage lawsuit advances in Hennepin County, Minnesota: "In January, the Minnesota Court of Appeals overturned Judge Mary Steenson Dufresne's dismissal. On Friday, she's hearing motions in the case as it moves ahead, even as a statewide vote on gay marriage approaches in November. The lawsuit filed by three gay couples seeks to throw out the state's existing 'defense of marriage' law."

Police urged to investigate transgender murders in Ohio and Pennsylvania.

Apple fans already in line for iPhone 5.

An 87-year-old anti-Romney rapper.

HIV prevention must resume its place in the larger LGBT agenda: "First, it is clear that a younger generation of gay men have not been reached with the prevention message…Second, scientific advances in treating HIV have led the public at large and many in the gay community to consider HIV a treatable, "chronic" disease….Third, the LGBT community's attention to HIV has declined."