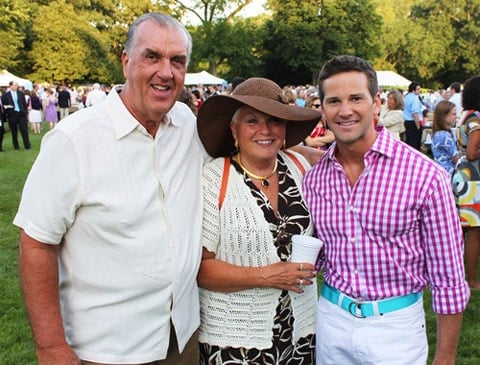 Rep. Aaron Schock (R-IL) was questioned by radio host Michelangelo Signorile last week about persisting rumors that he's gay and what his anti-gay votes might mean in that context, Signorile reports at HuffPost:
Asked on the floor of the RNC in an interview for my SiriusXM OutQ radio program to respond to those who've believed that Schock is gay and also view his vote against "don't ask, don't tell" repeal as a vote against members of his own group, Schock responded, "Those questions are completely ridiculous and inappropriate." He added, when asked if he is confirming that he is not gay, "I've said that before and I don't think it's worthy of further response. I think you can look it up." Schock then walked off, abruptly ending the interview.
On why he voted against DADT repeal, Schock said: "I took the advice of military experts that came before Congress. I think that's why you have John McCain and others who have a military background. Adam Kinzinger is a close personal friend of mine who's an active duty member of Congress [in the district] next door to me and so I think that's why you saw the consistency."
Schock appeared uninformed when asked last week about marriage equality lawsuits in his home state and expressed disagreement with Obama's decision to not defend DOMA in court.
Schock, who has been accused of misusing campaign funds to further an exercise habit, flaunted the results of that regimen in a Men's Health cover story last May.
Many of the gay rumors surrounding Schock seem to be tied to his obsessive attention to his body, as well as that of other Republican congressmen. In June 2010, a photo of Schock at a White House picnic in white jeans, an aqua belt, and purple gingham shirt posted by Gawker (above) sent the gay rumors into overdrive. Schock later tweeted that he "burned the belt" after the photo went viral.