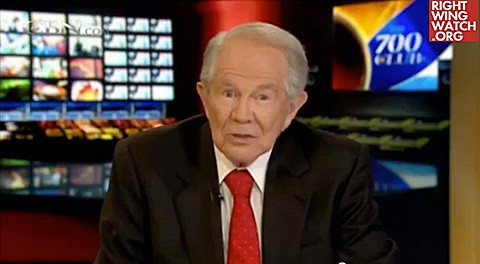 This morning I noted the right-wing brouhaha over the removal of the words "God-given" from the Democratic Party Platform which Pat Robertson made note of as well, Right Wing Watch reports.
Said Robertson on The 700 Club:
Back in the 1850s or 60s there was a charge that one party was the party of rum, Romanism and rebellion. I don't know what you label the Democrats now but it's the party of gays, godlessness and whatever else. I mean, same-sex marriage is in the platform, they want to go along with that as a right, I'm just astounded.
Watch, AFTER THE JUMP…
And don't miss Ari's piece today on the changing Democratic Party platform.