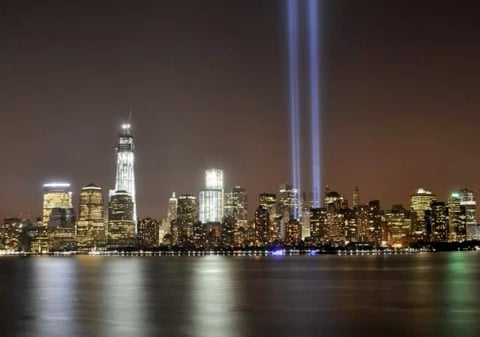 EarthCam released this video to commemorate 9/11, focusing on the rise of the new One World Trade Center, with shots taken between February 2010 and September 2012. We won't ever forget that day.
Watch, AFTER THE JUMP…
In related news, building on the September 11 Museum at the foot of 1WTC is to resume. Yesterday NYC Mayor Michael Bloomberg and Governor Andrew Cuomo announced they had reached an agreement over who would pay for it:
The museum, dedicated to documenting the attack and honoring its victims, had been scheduled to open in a formal ceremony on the attack's 11th anniversary on Tuesday, but construction work largely stopped after the 10th anniversary. Both sides say they are now hoping that the museum, which sits seven stories below street level, will open by the end of 2013, as Mayor Bloomberg's term ends. Construction is expected to resume by the end of the month.
The 100,000-square-foot museum will contain thousands of artifacts, audiovisual displays, profiles of the victims and photographs of the 19 hijackers.