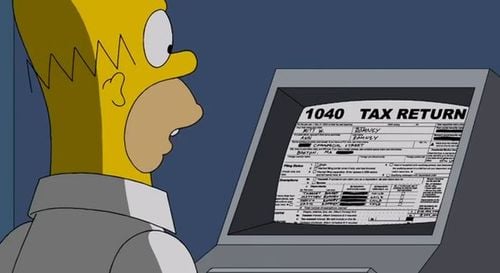 BY SAM GREISMAN
A look back at today's big stories
After months of discussion over the lack of full disclosure regarding his taxes, Mitt Romney has decided to release his 2011 tax return. It seems the Romney campaign is trying to change the headlines, which of late have been mostly about Romney's flubs. 
There was more unfortunate news for the Romney/Ryan camp today however. Paul Ryan made an appearance at the AARP Convention and suffice to say his speech didn't go over that well. Also Dan Savage believes that Romney is a homophobe. Not that Romney would care that much probably. 
At the very least Romney can count on Homer Simpson's vote. 
**
There is a marriage equality referendum on the ballot in Washington State this November and the Catholic Church in the state is not too pleased. The Archbishop of Seattle released a video in which he says he believes that society would be "harmed beyond repair" if it were to pass. Yikes!
**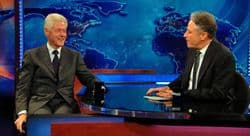 Former President Bill Clinton's speech during the Democratic National Convention a few weeks ago was by most accounts a big success. Check out what Clinton himself had to say about it with Jon Stewart last night. 
**
Paris Hilton was in the news yesterday, for the first time in awhile, and made a variety of disparaging comments about gay people. Well today she apologized and said she loves us. How great. 
**
Sarah Silverman has a new message for the GOP and their attempt to disenfranchise voters. Check it out here. Go Sarah!
**
Video of the Day: Check out the first promo for Lindsay Lohan as Liz Taylor. Who wants to have a viewing party?