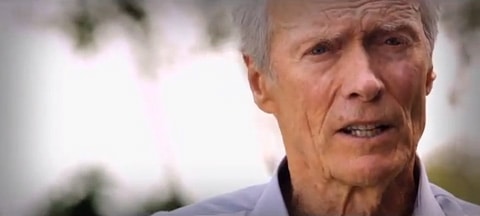 The GOP SuperPAC American Crossroads has enlisted Clint Eastwood to stump for Romney in a new ad, but this time there's no empty chair, and no 'ad-libbing'.
Says Eastwood in the ad: "Obama's second term would be a rerun of the first, and our country just couldn't survive that. We need someone who could turn it around fast, and that man is Mitt Romney. There's not much time left, and the future of our country is at stake."
After some testing, Crossroads found that potential audiences, who are often wary of celebrity endorsements, still appreciated Mr. Eastwood as an American icon and liked the idea of his appearance in the ad as long as it did not seem overdone. So while Mr. Eastwood narrates the entire ad, he appears on camera only at the very end.
Mr. Eastwood, in an e-mailed statement, explained his motives. "I did the ad because I'm concerned for our country," he said. "I really believe Mitt Romney is the kind of leader we need right now. He's an experienced businessman, and he knows how to work with people to fix problems. It's time to give someone else a chance to fix our country."
The ad will run in Colorado, Florida, Iowa, Nevada, New Hampshire, Ohio and Virginia.
Watch, AFTER THE JUMP…