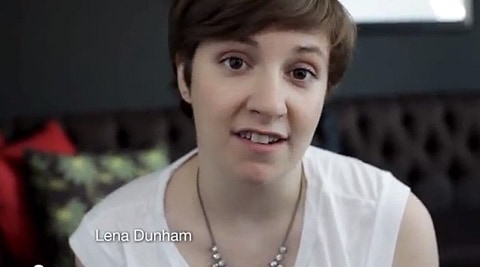 CNN reports that this ad from Girls creator Lena Dunham for the Obama campaign has conservatives "collectively gasping".
Your first time shouldn't be with just anybody. You want to do it with a great guy. It should be with a guy with beautiful… somebody who really cares about and understands women.
A guy who cares about whether you get health insurance, and specifically whether you get birth control. The consequences are huge. You want to do it with a guy who brought the troops out of Iraq. You don't want a guy who says, "Oh hey, I'm at the library studying," when he's really out not signing the Lilly Ledbetter Act. Or who thinks that gay people should never have beautiful complicated weddings of the kind we see on Bravo or TLC all the time…
Watch, AFTER THE JUMP…
Two weeks ago, Dunham showed her support of marriage equality and Obama via a powerful Instagram photo.