GLAAD hands out Amplifier Awards for advertising: JC Penney wins!

Astrophysicist who correctly predicted last two elections, predicts again: "This week, their method places Obama with 348 electoral votes. Governor Mitt Romney trails with 190. The only place Colley sees room for Romney to gain electoral votes without great difficulty would be North Carolina."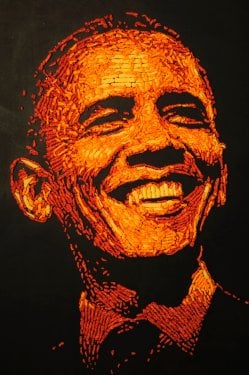 Barack Obama, in Cheetos.

Nicki Minaj goes after Mariah Carey on American Idol: " I told them I'm not f**king putting up with your f**king highness over there."

Talk show host Nate Berkus may or may not be dating Jeremiah Brent.

Chris Evans visits gay nightclub Eleven in West Hollywood to wish his borther Scott a happy birthday: "The guys there swooned," said the source. "And when he came up behind Scott, hugged him and shouted 'Happy Birthday,' it made his brother's night."

Congressman who compared smoking cigarettes to smoking lettuce becomes lobbyist for RJ Reynolds. "To be an agent of change you can do it from the outside and attack tobacco manufacturers like many anti-tobacco organizations do or you can do it from the inside," [said Steve Buyer, former 18-year Republican member of Congress from Indiana]. "I have chosen to be an agent of change from the inside."

David Beckham's H&M underwear shoot interrupted by busload of tourists.

Lady Gaga loved Rebel Wilson's rendition of "Edge of Glory".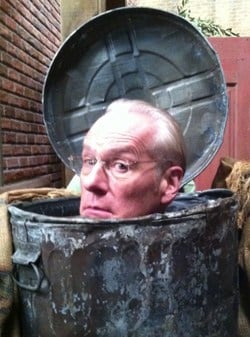 Tim Gunn pays a visit to Sesame Street, dresses appropriately.

NOM wingnut Jennifer Roback Morse condemns California ban on "ex-gay" therapy: "I'm acquainted with people who tell me that at one time in their life they were of homosexual orientation and now they're telling me they are not of homosexual orientation. So what am I supposed to believe? That they're lying to me?"

More Gagatella.

Karl Frisch: The gay soccer dad and the lesbian CostCo mom vote.

President and former Equality California Board squabble over marriage initiatives: "During a more than hour-and-a-half interview Sept. 11 for Frontiers magazine with Equality California Board President Clarissa Filgioun and EQCA Institute Board President Cary Davidson about the health of the statewide LGBT lobbying group and their search for a new executive director, it was quite clear that the board presidents felt uncomfortable discussing former ED Geoff Kors, former board members and the departed staff who built EQCA into a "model" LGBT lobbying organization."

American Family Association's Tim Wildmon will never stop fighting "Big Gay".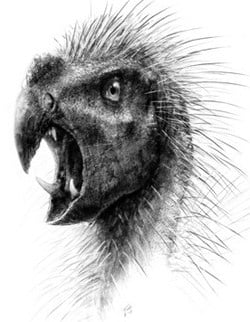 Tiny dinosaur discovered: "Not every dinosaur grew up to be a mighty predator like Tyrannosaurus rex or a hulking vegan like Apatosaurus. A few stayed small, and some of the smallest dinosaurs that ever lived — tiny enough to nip at your heels — were among the first to spread across the planet more than 200 million years ago."

Paul Ryan:
"Seventy percent of Americans want the American dream. They believe in
the American idea. Only 30 percent want the welfare state. Before too
long, we could become a society where the net majority of Americans are
takers, not makers."

Need a nap, and a surface to nap on? Try the ostrich pillow. And her's Anderson Cooper demonstrating it.

NBC picks up The New Normal for the full season.

Tony Perkins suggests he may take legal action against Dan Savage: "As my teenagers would say, he has some issues. He is a man with some real deep-seated issues … and Dan Savage is nowhere near, he's a hundred and eighty degrees from the positions that we have taken. It's wrong and I will tell you this, we are pursuing everything possible to deal with him because he is out of control."
(Gunn image via whosay.)