House lights up with 'Gangnam style' Halloween decorations.

David Mixner: What the LGBT community would lose if Romney wins.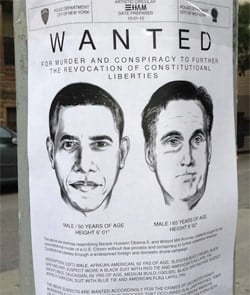 NYC street artist posts 'Wanted' sign featuring Obama and Romney.

Jessica Simpson's father Joe might be gay: "Joe got the family together about two months ago and came out of the closet. He told them that he'd tried to continue in his marriage to Tina, but he couldn't go on any longer and deny the fact that he had these feelings for men. Joe said it wasn't fair to her, and it wasn't fair to him."

U.S. sues BofA for $1 billion for mortgage fraud.

Virginia Attorney General Ken Cuccinelli to speak at a rally against same-sex marriage on Friday.

Watch a livestream of the Hajj: "Tomorrow marks the start of the observance of Eid El Adha, celebrated by the world's 1.5 billion Muslims. As part of this holiday, nearly 2.5 million Muslims will participate in the world's largest pilgrimage to perform the ritual of Hajj. This year, millions more from around the world will be able to experience the ritual via the live stream from Mecca, Saudi Arabia on the Saudi Ministry of Culture and Information's YouTube channel."

Adam Lambert has joined Instagram.

People magazine gives Britney Spears real estate on Justin Timberlake's wedding cover.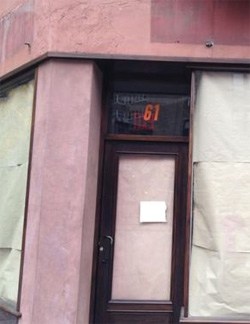 Guess what's opening in NYC's West Village?

Irish Voice: 50 of 65 the adults surveyed in New York support marriage equality.

Researchers say beluga whale is trying to speak human: "According to a report from the BBC, biologists from California's National Marine Mammal Foundation have found evidence that our ocean-going mammalian counterparts may be capable of mimicking our language. After hearing an animal speaking in an uncannily human-like way at their facility in San Diego, researchers finally found the source: a captive beluga, or white whale, named NOC."

Shark kills surfer off the California coast.

Over 30,000 attendees expected at Taiwan Pride this weekend: "The theme of the 10th annual Taiwan LGBT Pride parade focuses on marriage equality as well as the official recognition of other relationship models which may include romantic and non-romantic cohabitation."

Lindsay Lohan live-tweeted the presidential debate, putting her on the 'ridiculist'.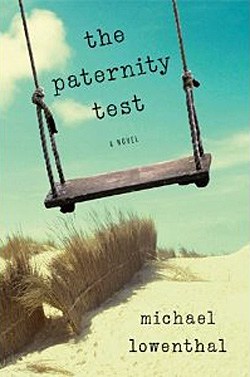 The Rumpus interviews gay author Michael Lowenthal about his new novel The Paternity Test.

Brooklyn man accused of tasering gay man is charged with hate crime: "According to the Queens District Attorney's Office, at about 8:10 p.m. on September 25, the 23-year-old victim was standing at the intersection of Gates Avenue and Fairview Avenue in Queens. Desmond allegedly approached him and made some homophobic, anti-gay remark. He then zapped him with a Taser."

"Scented" sleep might wash away fear, according to researchers: "Sleeping helps us reset our brains and calm our emotions. Perhaps it can do more, though: if sleepers are exposed to odours they associate with bad memories, it appears they can lose the fear those memories bring."

FOX News had its biggest audience ever during the third presidential debate: "Fox News Channel snared its biggest audience ever — 11.5 million viewers — in covering Monday's third and final presidential debate. The Fox broadcast network had to bow out of debate coverage to air Game 7 of the National League Championship Series."