Will Ann Romney congratulate gay weatherman Sam Champion on his forthcoming marriage when she hosts GMA?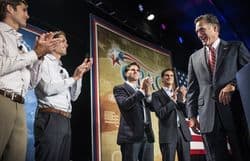 Mitt Romney and his body doubles.

The New York City Health Department found six "critical" violations at the Italian restaurant owned by Lady Gaga's parents.

President Obama's reelection campaign says they raised over $181 million the month of September, meaning the president is inching closer to the $1 billion fundraising mark.

The British Association for Counselling & Psychotherapy told its 3,000 members that "ex-gay therapy" is now banned. Their letter also noted that "the diversity of human sexualities is compatible with normal mental health and social adjustment."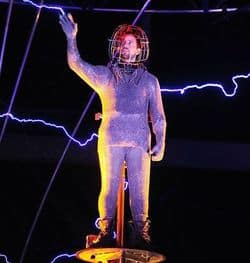 David Blaine is electric.

More pictures of Matt Bomer and Joe Manganiello at the GLSEN Respect Awards.

Meredith Baxter is narrating a documentary about the 2009 police raid at a Fort Worth gay bar. "I think it's important for people to
realize that events like what happened at the Rainbow Lounge are
still happening in our lifetime," said Raid of the Rainbow Lounge director Robert L. Camina.

Karen Andresen, the mother of a teen denied Eagle Scout status for being gay, will appear on Ellen next week.

Gay activists in Serbia held a silent protest and pride event indoors after police banned their planned pride parade for the second year in a row.

Colin Farrell tells Ellen DeGeneres he loves getting wet and sweaty.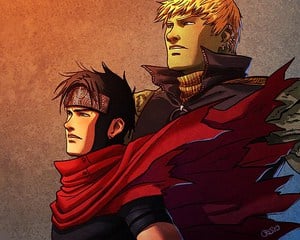 Gay heroes Wiccan and Hulkling would make a great addition to the new, more diverse Avengers, says Newsarama.
Arkansas State Rep. Jon Hubbard thinks slavery may have been a "blessing in disguise": "The institution of slavery that the black race has long believed to be
an abomination upon its people may actually have been a blessing in
disguise. The blacks who could endure those conditions and circumstances
would someday be rewarded with citizenship in the greatest nation ever
established upon the face of the Earth."