Former Jersey Shore star Angelina Pivarnick now says that same-sex couples should be able to get married, even though she said precisely the opposite just last week.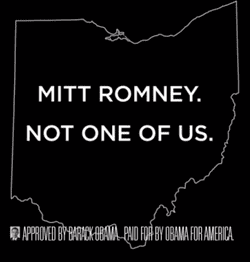 A new Obama campaign ad running in the crucial swing state of Ohio
hits Mitt Romney on his infamous "let Detroit go bankrupt" op-ed, while
another commercial from the president's reelection effort criticized
the Republican rival's education policy. Meanwhile, Romney's campaign claims that a second Obama term would bring more debt, more taxes and general malaise.

Justin Timberlake's got a ring on it.

Republican Congressman Joe Walsh, an advocate of curbing illegal immigration with moats and alligators,said that marriage equality is a "socioeconomic issue". "Walsh argues that 'male-female, two-parent households' produce children
who do better in school, stay away from drugs and are less likely to be
in poverty," reports the Chicago Tribune.

Check out the Michael Jackson BAD 25 trailer.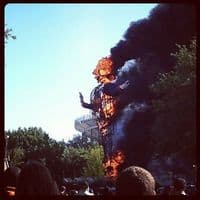 RIP Big Tex.

Just two days before Mitt Romney and President Obama's debate on foreign policy, officials say that Iran has agreed to nuclear talks. From the Times: "The United States and Iran have agreed for the first time to one-on-one negotiations over Iran's nuclear program,
according to Obama administration officials, setting the stage for what
could be a last-ditch diplomatic effort to avert a military strike on
Iran."

A profile on Elizabeth Emken, the GOP Senate candidate from California: "Prior to her friendship with Diaz, Emken had a similarly intense friendship with Tim Radi, a fellow member of the group, not realizing that he too would later come out as gay. 'It was the same pattern as with me,' Diaz states. 'She had intense feelings for him, but he didn't want to date her. It was as if history were repeating itself.'"

In addition to allegations that she fixed the school's state-based ratings, a Queens principal named Nancy Casella is accused of making racist, homophobic and other offensive comments.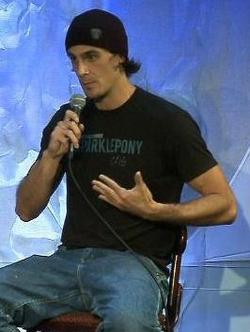 Minnesota Vikings punter Chris Kluwe made good and debated marriage equality with empty chairs representing various anti-gay foes, including Michele Bachmann. To Bachmann's lie that same-sex marriage will lead "all schools teaching homosexuality," whatever that even means, Kluwe responded, "I would say that that is a flat out
falsehood. What we'll be teaching our
children is tolerance. We'll be teaching our children that it is
okay to be who you are." And to the argument that marriage equality is "redefining marriage," Kluwe says, "We're not
redefining marriage to take away someone's rights. We're redefining
marriage to give someone rights. It's about freedom." Video here. I'll try to find an embeddable version.

Former NFL player Kris Jenkins thinks it's time for a player to come out.

Flava Flav was arrested.