Lady Gaga offered $4.8 million to star in Zoolander 2.

Marriage equality advocates skeptical of polling ahead of election day: "Gay marriage activists suspect voters – especially those who believe marriage should be only between a man and a woman – might be unwilling to voice their true feelings in polls."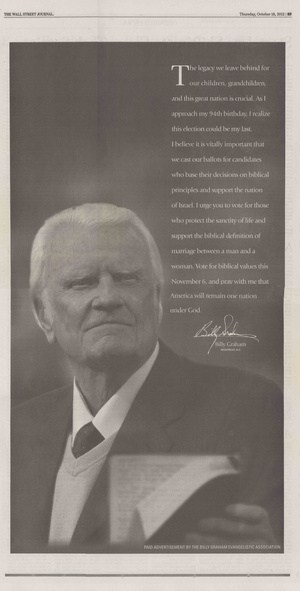 Billy Graham takes out full page ad in the Wall Street Journal: "The legacy we leave behind for our children, grandchildren, and this great nation is crucial. As I approach my 94th birthday, I realize this election could be my last. I believe it is vitally important that we cast our ballots for candidates who base their decisions on biblical principles and support the nation of Israel. I urge you to vote for those who protect the biblical definition of marriage between a man and a woman. Vote for biblical values this November 6, and pray with me that America will remain one nation under God."

Xtina champions "pussy power" on Chelsea Lately.

The American Academy of Family Physicians Congress of Delegates supports marriage equality: "AAFP policy now states that the organization supports 'civil marriage for same-gender couples to contribute to overall health and longevity, improved family stability, and to benefit children of gay, lesbian, bisexual, transgender (GLBT) families.'"

Prop 8 mastermind Frank Schubert crumbles under questioning from Michelangelo Signorile.

Republican staffer found disposing of voter registration forms in a dumpster:
"Colin Small, a 31-year-old resident of Phoenixville, Pa., worked for
Pinpoint, a company hired to register voters on behalf of the Republican
Party of Virginia. Prosecutors charged him with four counts of
destruction of voter registration applications, eight counts of failing
to disclose voter registration applications and one count of obstruction
of justice."

Nobody loves a good haunted hallway prank like Ellen.

A follow-up on the rural Texas couple targeted with 'Leave or Die, Fags' graffiti.

How Big Bird brought out the closeted Romney supporters.

Ruben Diaz wishes NY Governor Andrew Cuomo would get mocked over Twitter for his cross-party endorsement of a marriage equality-supporting senator.

Iowa court official accused of gay marriage fraud: "A rural Iowa court official filed false documents to say she had married a same-sex couple from Florida, even though she never met the men and they had not traveled to the state for a ceremony, investigators said Thursday."

Ann and Mitt Romney made a personal gain of $15.3 million from the auto bailout.

NYT on the growing support for marriage equality among Latinos: "Just six years ago, 56 percent of Latinos were against same-sex marriage. Today, their rate of approval stands at 52 percent over all and slightly higher — 54 percent — among Latino Catholics, the survey by the Pew Research Center found."

Big changes observed on Jupiter in recent years.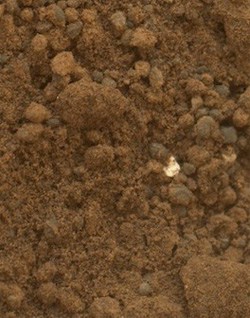 Curiosity rover finds more mysterious sparkly "schmutz" in the Martian soil.

Is baby blood the fountain of youth?

Pamela Anderson asks Christine Quinn to be her date to a gala on Tuesday to promote a pilot program for classic cars to replace the city's horse-and-buggy brigade: "I know you are a busy woman, but I'd like to invite you to be my date for the evening in hopes you'll consider being the 24th council supporter."

Former NFL player Kris Jenkins goes on strange rant about gay players.

Gerard Butler talks rehab: "I haven't had a drink in 15 years. I was actually taking a minimal amount [of pills] when I went in. It was more about becoming a mental warrior and not letting pain bother you. The [instructor] would say, 'I don't want to hear about your f–king MRIs or your f–king X-rays…Let's learn how to say to the pain, 'F–k you."