Same-sex marriage motion defeated in Northern Ireland.

Baltimore Sun Poll: Marylanders favor marriage equality 49 to 39 percent.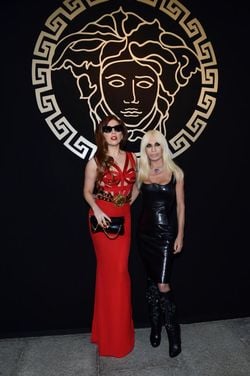 Gagatella hits Versace. More here.

Video: Liam Neeson loses most of his clothing for Ellen and breast cancer.

The Price is Right's male model search is coming down to the wire with three contestants left.

NYC Health Department says no current plans for meningitis vaccines: "Two North American cities that experienced outbreaks of invasive meningococcal disease (IMD) among gay and bisexual men immediately launched campaigns that gave thousands of men a meningitis vaccine, but New York City's health department has known of a meningitis outbreak here for at least a year and is saying it has no plans to act against the bacteria that has killed four of the 12 gay men who caught it."

Great Barrier Reef loses more than half its coral cover: "At present rates of decline, the coral cover will halve again within a decade, though scientists said the reef could recover if the crown-of-thorns starfish can be brought under control and, longer term, global carbon dioxide emissions are reduced."

Orca sustains gruesome injury at Sea World. PETA blasts park: "A whistleblower reportedly told the organization that the orca actually suffered the wound, which went through flesh and blubber, when he was attacked by two other whales. PETA has filed a complaint with the U.S. Department of Agriculture, accusing SeaWorld of housing the incompatible mammals in the same space — a violation of the Animal Welfare Act."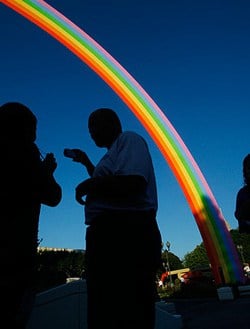 Sony Pictures Entertainment has unveiled a towering $1.6-million rainbow art installation at its Culver City studios meant to pay homage to The Wizard of Oz.

Goon 2 in the works.

Video stills from Ke$ha's "Die Young".

Gay Republican Richard Tisei leads Massachusetts congressional race: "A new Boston Globe poll shows Tisei, a former state senator, leading Tierney 37 percent to 31 percent among likely voters. Fully 30 percent of likely voters are undecided, suggesting room for either candidate to seize the advantage in this contest down the stretch. The poll's margin of error is +/- 5.1 percentage points. "

Police investigating death of gay man in Sydney: "The 27-year-old Egyptian man was found dying inside a burning Potts Point unit on Saturday after being stabbed multiple times in his upper body and beaten around the head with a blunt object. Police believe Mr Ghoniem's attacker lit the fire in the apartment in Greenknowe Ave to cover the attack, before fleeing, leaving his victim for dead."

Oregon farmer eaten by his own pigs.

Will Jerry O'Connell and Portia de Rossi play Herman and Lily Munster? Doesn't look like it.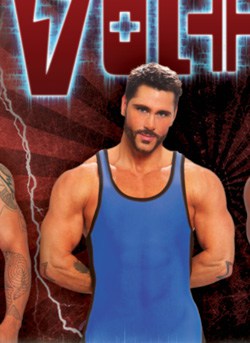 Project Runway's Jack Mackenroth launches Volttage, a dating site for HIV-positive men. " It's different from all of the other sites because we are specifically targeting HIV-positive men who have sex with men. However, we are unique because we don't ask members to check a box declaring their HIV status. Our belief is that you should always assume that your partner is HIV-positive and proceed accordingly—this applies to life in general."

Meeting The President.

GOP Super PAC to hit big: "American Crossroads and its affiliate Crossroads GPS are going up today with their biggest paid media push so far in the 2012 cycle, with a $16 million one-week buy on TV and radio in eight presidential battlegrounds and four Senate contests."

J Lo, her daughter, and Casper Smart crowd the front row of the Chanel fashion show.

Teens indicted for writing anti-gay slurs in Arlington, Texas neighborhood: "Grand jurors returned the indictments of graffiti causing $1,500 to $20,000 against John Austin Cartwright, 17, of Arlington; Daniel Damian Sibley, 18, of Fort Worth; Seth Stephen Hatcher, 18, of Arlington; and Morgen Rae Aubuchon, 18, of Arlington. The charge is a state jail felony. Trials are now pending for the four teens, according to Tarrant County criminal court records."