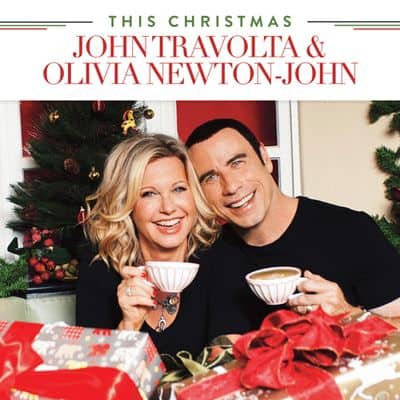 PHOTO OF THE DAY: Olivia Newton-John and John Travolta are releasing a Christmas album. 
BY SAM GREISMAN
A look back at today's top stories
RIP
On a somber note, former RuPaul's Drag Race contestant Sahara Davenport has died.
**
ELECTION 2012
With the first Presidential debate just a day away Jon Stewart takes a look at both sides' attempt to lower expectations. 
Great news for those fighting voter disenfranchisement in Pennsylvania where a judge has halted a potential voter ID requirement in the state. 
**
ENTERTAINMENT
Pitch Perfect breakout star Rebel Wilson was on The Tonight Show last night and she channeled Lady Gaga in demonstrating how she earned her part in the film. Speaking of choral groups, this week's episode of Glee will apparently feature a bunch of break ups. Check the preview here. 
**
WINGNUTTERY
Yesterday Baltimore Raven Matt Birk expressed his anti-marriage equality sentiment. Well now he has released an anti-gay ad for the Catholic Church. TMZ caught up with Birk's teammate Brenden Ayanbadejo who has been an outspoken proponent of marriage equality. Ayanbadejo says that Birk's kids will disagree with him one day. 
**
VIDEOS OF THE DAY
Are you sick
and tired of heterosexuals throwing their immoral way of life in your
face? Well a student from Mt. Allison University has made a video speaking out against these straight demons.  Considering it's a rainy day in New York City, this previously unpublished Barbara Streisand song from 1970 is very appropriate. Speaking of days when you just cannot get out of bed, this dog is having one of them.