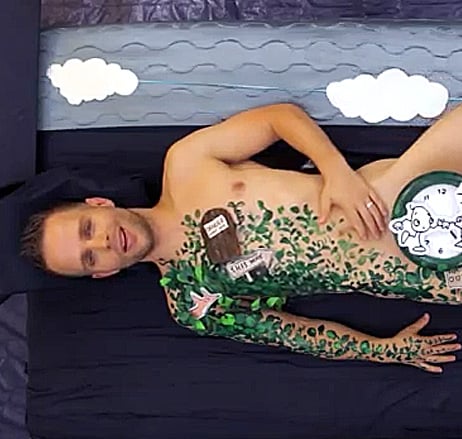 Gay singer-songwriter Tom Goss drops his latest music video for "Make Believe" today, which is told in a stop-motion tale on his body. In the animation, created by painter Scott G. Brooks, Goss' body becomes an island paradise on which an animated duo frolic among monsters, a dragon, a volcano and a bear-piloted airplane.
It was shot in one 80-minute take. Each second of video took 28 seconds to film. It was directed by Aram Vartian and Michael Key.
Watch, AFTER THE JUMP…
You may want to revisit Goss' previous effort "It's All Over" and "Lover", his video about gay service members killed in battle and the partners they leave behind.