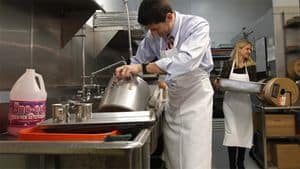 BY SAM GREISMAN
A look back at the top stories from a very busy day.
ELECTION 2012
We are just hours away from the second Presidential Debate and while the two candidates go through their final preparations, there is still some talk of last week's Vice Presidential Debate. Jon Stewart has taken the time to condense all of Fox News' ridiculous attempts to spin the debate in favor of Paul Ryan and summed them up nicely. Speaking of Ryan, he is taking heat for an unauthorized and completely fake photo-op at a soup kitchen. 
The Clinton family is in the news today. First Secretary of State Hillary Clinton takes the blame for the U.S. security failures prior to the attacks in Libya last month. Is she possibly trying to take the heat off of Obama? Also Bill Clinton campaigns hard for Obama, and appears in a new ad exposing Romney's tax plan problems. 
Two more pro-Obama ads are in also the news today. First Rosie Perez just totally destroys Romney's hypothetical remarks about being Latino. And check out this moving video of LGBT celebrities speaking out in support of Obama. 
**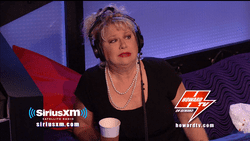 WINGNUTTERY
It seems like crazy people were just coming out of the woodwork today! Ann Coulter, who is a grade A whackjob, floated the idea/joke of a 'disown your son' for being gay day. Not to be outdone Victoria Jackson went on Howard Stern to say that she doesn't want to piss off God by allowing gays to marry. But the craziness doesn't end there. A CNN anchor hung up up on American Family Association's Bryan Fischer after he claimed that supporting an anti-bullying program is the same as poisoning children. Also check out  Angelina from Jersey Shore really living up to that "trashbags" nickname she got on the show by showing she is an anti-gay bigot. 

**
ENTERTAINMENT
Everyone's favorite pint-sized beauty contestant Honey Boo Boo and Mama June appeared on Jimmy Kimmel last night and endorsed Obama for president!
ABC caught up with Rob Wilson, the first ever male model on The Price is Right, and they talked about how beautiful he is, basically. Also check out singer-songwriter Mika talking coming out on CNN. 
**
VIDEO OF THE DAY
The remake of Carrie arrives next spring. Check out the first trailer here!