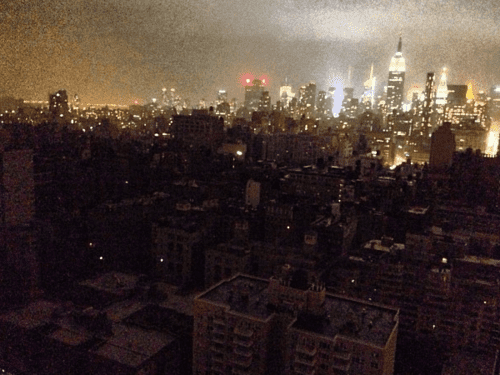 BY SAM GREISMAN
A look back at today's top stories
SANDY
The clean up is underway across the east coast following the destruction from 'Superstorm Sandy'. New York City and the surrounding areas have been hit hard. Here are a few updates on the outages and recovery in NYC as of this afternoon. A lot of the outages in downtown New York have been blamed on a rather shocking explosion at a Con Ed substation. As Obama arrives in New Jersey to survey the beginings of the recovery effort, former FEMA chief Michael Brown criticizes him for acting too quickly. Well, "heck-uva-job Brownie" would know. 
**
ELECTION 2012
With FEMA in the news because of Sandy, Mitt Romney's comments disparaging the emergency agency have been a talking point in the last few days of election coverage. Now that he has taken flack for it, Rachel Maddow shows us 11 examples of Romney just avoiding the question all together. Ari Ezra Waldman asks what it means to 'politicize' a tragedy?

A new poll in Ohio shows good signs for the President, with Obama holding if not increasing his lead in the crucial state. In a few other states where Obama has been trying to fight off Romney, Obama's senior advisor David Axelrod has bet his mustache. 
**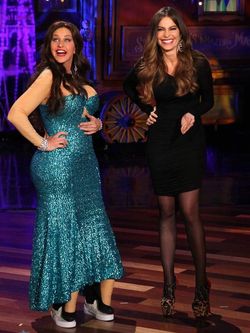 GAY NEWS
A lot of us on the east coast may have forgotten that it is Halloween today, but that didn't stop Ellen from dressing up like Sofia Vergara. 
A group of stories about positive support for gay rights today. First take a look at this beautiful and touching PSA for an LGBT support group in The Netherlands. Great message. Also check out this straight jock telling everyone about his two loving mothers in the final ad in support of Maine's pro-marriage equality ballot measure. And again from Ellen check out Macklemore and Ryan Lewis performing their marriage equality anthem "Same Love". 
**
VIDEO OF THE DAY
Halloween will certainly be a lot less gay in New York tonight without the annual Village Halloween Parade. But if you are trying to find a non-gay Halloween in the rest of the country, here are some tips. Oh wait — I guess that is rather gay huh?