Thousands of people are Instagramming their Powerball tickets.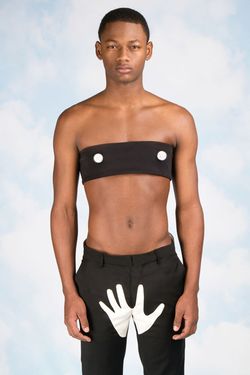 Yoko Ono, fashion designer.

Obama to lunch with Romney: "On Thursday, Governor Romney will have a private lunch at the White House with President Obama in the Private Dining Room. It will be the first opportunity they have had to visit since the election. There will be no press coverage of the meeting."

Harvey Milk, George Moscone remembered at SF City Hall 34 years after their assassinations: "But as Assemblyman Tom Ammiano stood on the steps of San Francisco City Hall on Tuesday to commemorate the assassinations of Mayor George Moscone and Supervisor Harvey Milk inside the building in 1978, his was ultimately a message of victory."

Keep the Lights On, How to Survive a Plague among nominees for this year's Independent Spirit Awards.

Chris Colfer and Zachary Quinto are 'Mavericks' in Details magazine.

ACLU files brief in City of Philadelphia's lawsuit against the Boy Scouts: "The American Civil Liberties Union of Pennsylvania has filed a friend-of-the-court brief in the city of Philadelphia's appeal from a jury verdict that it was "unreasonable" for the city to require the Boy Scouts of America's Cradle of Liberty affiliate to certify that it would not discriminate against gay scout members and leaders as a condition of continuing its rent-free use of city property for its headquarters building at 21st and Spring Streets."

Demi Moore's new 26-year-old boyfriend.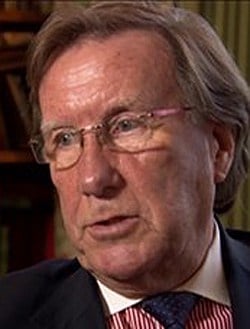 UK gay man fights to clear criminal record from the 50's: "Mr Crawford received a year's conditional discharge at Winchester Crown Court in 1959 after he was convicted of a sexual offence. 'It was something that gays had to go through in those days. If you were gay you were in trouble with the police. Gay guys don't realise how lucky they are to be able to kiss in the street. In my time in the '50s you'd be arrested instantly. I came into this world without a criminal record and I don't want to die with a criminal record.'"

ZERO women will lead the major House committees in the 113th Congress.

VIDEO: Huge tornado filmed in Italy.

ABC News covers the opening of a gay mosque in Paris: "The Unity" mosque will initially operate in a Buddhist temple in a neighborhood in eastern Paris, and will emphasize "accepting everyone as equally God's creation….I hope straight men will pray together with gay men and women, everyone," said Zahed who declines to make public the address of the venue, due to security concerns.

Lambda Legal's Jon Davidson: What is DOMA and why is it bad? American Constitution Society: Edie Windsor case may be Supreme Court's best contender.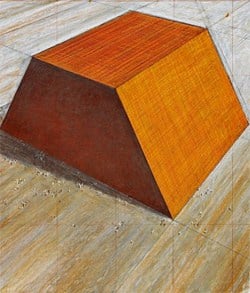 Christo plans 490-foot 'Mastaba', taller than the Great Pyramid, in the Abu Dhabi desert, made from 400,000 multi-colored oil barrels.

This dude is 'Down 2 Boink'.

Hispanic caucus seeks UAFA-inclusive immigration reform: 'The Congressional Hispanic Caucus made public on Wednesday a nine-item list of principles for comprehensive legislation titled, "One Nation: Principles on Immigration Reform & Our Commitment to the American Dream.' The second item on the list makes a direct reference to same-sex couples, saying the caucus is committed to reform that."

The Lexington-Fayette Urban County Human Rights Commission has sided with the Gay and Lesbian Services Organization in discrimination complaint against t-shrit company.

New information on HIV: "Health officials say 1 in 5 new HIV infections occur in a tiny segment of the population — young men who are gay or bisexual. The government on Tuesday released new numbers that spotlight how the spread of the AIDS virus is heavily concentrated in young males who have sex with other males. Only about a quarter of new infections in the 13-to-24 age group are from injecting drugs or heterosexual sex."