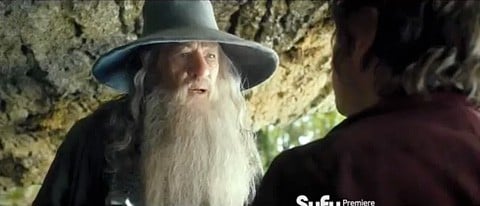 The first clip of footage (aside from the trailer) of the Hobbit has just been released and features Ian McKellen's Gandalf giving Bilbo a sword, and a few words of advice:
"True courage is not when you take a life, but when you spare one."
Watch, AFTER THE JUMP…
The film, which is to be released on December 14, is still in post-production according to director Peter Jackson: "It's due to be completed literally two days before the premiere. Hopefully."