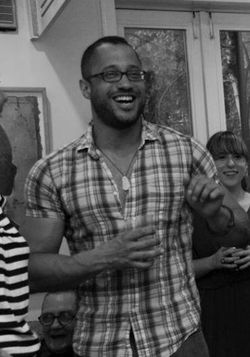 Activist, poet and author Brandon Lacy Campos was found dead in his apartment in NYC, Rod 2.0 reports:
Campos was the co-executive director of Queers for Economic Justice and a prominent figure within the nation's social activist and "artivist" communities. He was also a prolific blogger, social media personality, poet and author. Brandon Campos was the author of the poetry collection It Ain't Truth If It Doesn't Hurt. Campos was also a contributor to the critically-acclaimed 2011 anthology From Macho to Mariposa: New Gay Latino Fiction.
Campos also wrote candidly about living with HIV:
"I am living this life as lovingly as I can be as flawed as I am," Campos reportedly said in one of his last Facebook messages. "My saving grace is that the God in which I believe has sent me more love than I Could believe my due and that love I have been able to share to u. To u amor."
Campos also wrote for The Body, an HIV/AIDS resource. His last entry was a week ago, called Why Voting Matters: Barack Obama, I Got You. The website published a tribute to Campos on its site yesterday.
Campos' body was discovered by his father. He was just 35. More on Campos and his life, as well as reactions from people who knew him, at Rod 2.0.