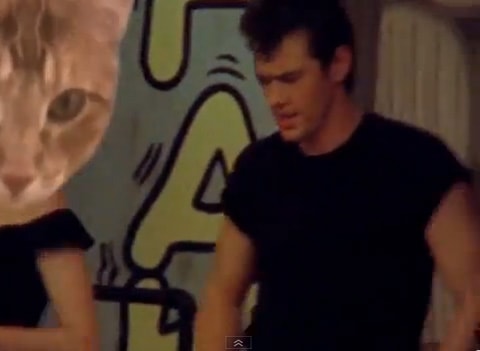 Add another item to the list of oddities in James Franco's career.
You may recall in 2011 that a tribute to Grease for Franco's disastrous Oscar hosting gig was cut from the show. Footage which appears to be shot at that time has appeared online in the form of a video for R.E.M.'s track "That Someone is You", with Franco as Danny Zuko in that final scene from the film.
Franco's co-star is a female feline that bears a certain resemblance to Anne Hathaway.
Check it out, AFTER THE JUMP…