Thanks, David Mixner!

With no dunes left due to Hurricane Sandy, Fire Island fears winter storm will destroy it.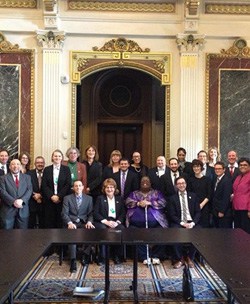 White House marks 'Transgender Day of Remembrance' at meeting with more than two dozen trans and allied activists and organizations.

VIDEO: Second Kevin Clash (Elmo) accuser speaks out.

California couples await Prop 8 decision:
"Interestingly enough, many local couples said they would prefer the
quicker but less definitive resolution. 'I suspect we will be in line at
the courthouse that day,' said Thom Watson, 50, of Daly City. Watson
and his fiance, Jeff Tobaco, said while they could have obtained a legal
marriage in another state, it's important to them to make their vows
close to home."

Maine news anchors resign live on the air.

Hackers attack Israeli Vice PM Silvan Shalom:
"Not only have they defaced his Facebook, Twitter, YouTube, as well as
his blog on Blogger, but they also claim to have access to his Gmail
account and are threatening to leak his emails tomorrow."

VIDEO: Christina Aguilera performs "Let There Be Love" on The Voice.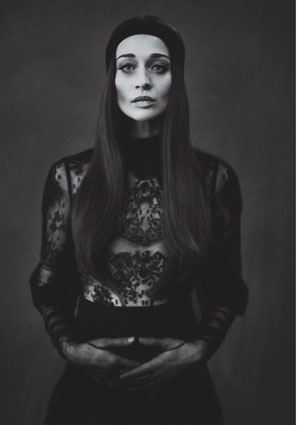 Fiona Apple writes brutally heart-wrenching letter to fans about her dying dog: "I have a dog Janet, and she's been ill for almost two years now, as a tumor has been idling in her chest, growing ever so slowly… She's my best friend and my mother and my daughter, and my benefactor, and she's the one who taught me what love is… I can't come to South America. Not now. When I got back from the last leg of the US tour, there was a big, big difference. She doesn't even want to go for walks anymore… So I am staying home, and I am listening to her snore and wheeze, and reveling in the swampiest, most awful breath that ever emanated from an angel."

ABC News profiles Immigration Equality, plight of gays in foreign lands.

Mosque for gay Muslims to open in France: "Mohammed Ludovic Lütfi Zahed, who is originally from Algeria and lives in France, plans to open the special mosque on 30 November. The venue will initially be housed inside a Buddhist chapel. Zahed, himself a homosexual, has decided to open such a place of worship as an alternative to conventional mosques, which can provide an intimidating atmosphere for gay men."

Leonardo DiCaprio makes out with Ab Fab star Joanna Lumley.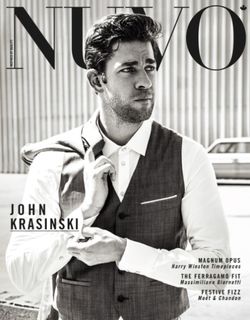 John Krasinski mugs for Nuvo.

Newly-elected gay House members talk LGBT issues: "A number of new faces will join the LGBT representation in Congress: Kyrsten Sinema of Arizona, who'll be the first openly bisexual member of Congress; Sean Patrick Maloney, who'll be the first out congressman from New York; Mark Takano of California, who'll be the first openly gay Asian-American in Congress; and Mark Pocan of Wisconsin, who'll take lesbian Rep. Tammy Baldwin's seat in the U.S. House."

Why Ke$ha's new memoir is 2012's answer to The Feminine Mystique.

Judge rejects electrolysis for transgender inmate.

John Boehner reverses course, says he'll repeal Obamacare through oversight: "The tactics of our repeal efforts will have to change. But the strategic imperative remains the same. If we're serious about getting our economy moving again, solving our debt and restoring prosperity for American families, we need to repeal Obamacare and enact common-sense, step-by-step reforms that start with lowering the cost of health care. […] Congress has a constitutional responsibility to conduct thorough oversight of the executive branch, and congressional oversight will play a critical role in repealing Obamacare going forward."