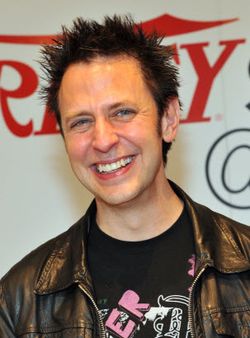 Marvel and parent company Disney are taking a gamble with a big screen version of Guardians of the Galaxy, a comic title with a smaller fan base than other marquee teams like The Avengers and X-Men.
The project will be expensive and the publicity will be immense. A flop would be egg on the faces of Marvel's otherwise successful movie team. Everything has to be as perfect as possible. Unfortunately, things are off to an inauspicious start, thanks to writer and director James Gunn's past remarks about gay people and women.
The Hollywood Reporter reports that Gunn came under fire for a 2011 story posted on his blog called "50 Superheroes You Most Want to Have Sex With: 2nd Annual Poll Results," in which he used homophobic and misogynistic language.
From THR:
Gunn targets several of the male superheroes on the list with homophobic language and slurs, calling No. 5, X-Men's Gambit, a "Cajun fruit," before graphically describing a sex act he would perform on the character to satisfy a girlfriend's fantasy — but the thought "makes me sick to my stomach.
…
He says he hopes for a Marvel-DC crossover so that Tony Stark "can 'turn' " lesbian character Batwoman straight, then says she "could also have sex with Nightwing and probably still be technically considered a lesbian."
Gunn has removed that post and another offensive missive, as well as another, but the power of the internet keeps them alive and well and will no doubt complicate his Guardians endeavors.