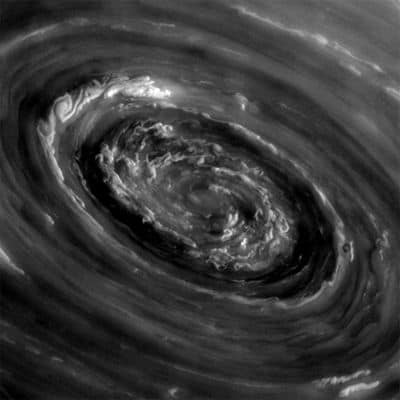 PHOTO OF THE DAY: Saturns superstorm puts Sandy to shame.  
BY SAM GREISMAN
A look back at today's top stories
WINGNUTTERY
David Pakman got a member of the Westboro Baptist Church and Former Navy Chaplain Gordon Klingenschmitt to fight to the death!. Or just spew crazy at each other. Rick Warren was on CNN's Piers Morgan last night and he talked about feelings that he has that he knows he should never act on. Over on Fox News, Dr. Keith Ablow got all blustery about a mom giving her son a doll. Also blowhard Glenn Beck pooled his brain cells to make some kind of weird anti-Obama art. 
Four gay men are suing JONAH, a Judaism affiliated 'ex-gay' conversion therapy organization. And in Florida, a video has come to light that shows the proper way to take down a fundamentalist preacher.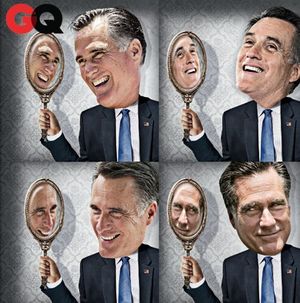 After allowing a Salvation Army representative to come on her show and lie with impunity, Current TV host Stephanie Miller issued a mea culpa today. After thrashing the show that has made him the richest child on television, Angus T. Jones also apologized. No word yet on what the show has planned for him. Also our old pal Mitt Romney was in the news. He has been named the least influential person of the year. Sounds about right. 
**
VIDEOS OF THE DAY
I have found my favorite video of the year. This woman has a whole hell of a lot to say to a local news team. Speaking of t*ts, Novak Djokovic takes some time to air his out. 
Lastly enjoy the first installment of a funny series about what we all secretly wished for; a gay roommate for our freshman year.