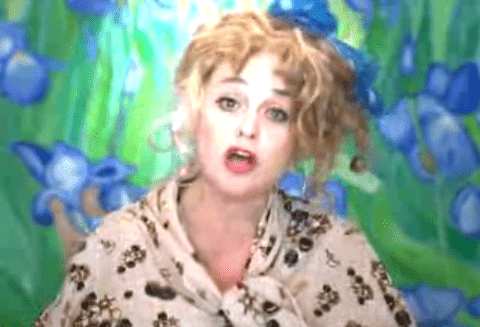 From 1986 until 1992, Victoria Jackson was a funny person on Saturday Night Live. These days she's a not-so-funny, homophobic, racist and all-around terrible Tea Partier.
Julie Brown is another funny person who was on MTV in the late-80s and early-90s, the same time Jackson was on SNL.
Unlike Jackson, Brown is still funny today, as seen in this video in which she spoofs Jackson's conservative, anti-gay politics.
According to Brown-as-Jackson, people shouldn't vote for Obama because he's socialist, likes the gays and is black, but you're not supposed to say that.
Watch Brown's video and her parodical anti-gay tune AFTER THE JUMP.