As you probably know, Steven Spielberg's Tony Kushner-penned Lincoln opens today, and it opened last night at a special screening for Obama at the White House, the Daily Beast reports: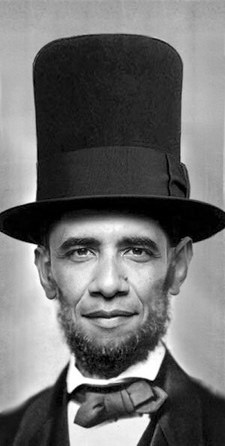 Kushner joined moderator Tina Brown on a summit panel about the making of the film, saying he thought Obama "really liked it." The president's entourage also "seemed to like it," he said. "They all stood up." Then he joked, "Maybe they do that every time." Clearly having an unusual evening, he added with a laugh, as if to explain his somewhat harried state, "I just literally walked out of the White House. I couldn't find the limo."
Kushner, who won a Pulitzer Prize for his play Angels in America, said he wrote three drafts of the Lincoln script, which ultimately zoomed in on the president's life during the passage of the 13th Amendment abolishing slavery. The film is based in part on the book Team of Rivals: The Political Genius of Abraham Lincoln, by Doris Kearns Goodwin.
The film's subject resonated with Kushner and his husband (EW editor Mark Harris) in a personal way:
Kushner said he talked personally with Obama about the film on Thursday night and that the president "really knows his Lincoln."
Kushner also said he felt that Obama's decision to express support for gay marriage was "very Lincolnian." He said, "I think it was handled with absolute strategic and moral perfection. It arrived at exactly the right moment. As my husband said to him tonight, it was a life-changing moment when the president of the U.S. said that."
Previously…
Watch Tony Kushner Explain Why Lincoln Isn't Gay In 'Lincoln': VIDEO [tlrd]