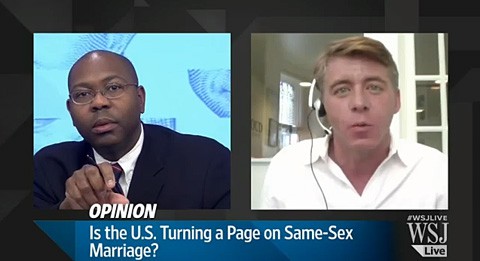 GOProud co-founder Jimmy LaSalvia, who has called same-sex marriage a "distraction" issue while trumpeting his group's allegiance to Mitt Romney, suddenly thinks it's a Republican issue.
Said LaSalvia to the WSJ in a post-election interview about marriage:
"Singer Kelly Clarkson, a single woman who was asked while she was on her tour who she was voting for. She said well I'm a Republican at heart but I'll probably vote for Obama because I have a lot of gay friends. And so I think that [marriage equality] is an issue that everyone is considering. And especially because everyone has gay friends and family."
Watch, AFTER THE JUMP…