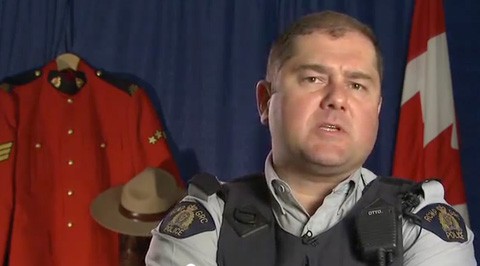 Gay and lesbian Canadian Mounties talk about the struggles they experienced coming out:
Championed by the Surrey RCMP Youth Unit, the 20 participants taped interviews in the summer of 2012. The video was finalized, by BC RCMP Multi-media services in the fall of 2012.
Support for the project was received from police officers and civilian employees across the Lower Mainland of British Columbia including Surrey, Burnaby, UBC, Richmond, the Integrated Homicide Investigations Team, BC RCMP Major Crime, and the Combined Forces Special Enforcement Unit — BC (CFSEU-BC).
Watch, AFTER THE JUMP…