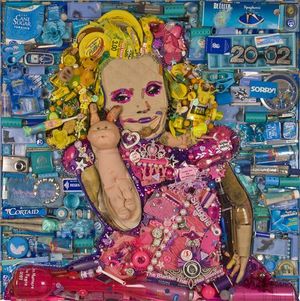 PHOTO OF THE DAY: Honey Boo-Boo made of trash. 
BY SAM GREISMAN
A look back at today's top stories
ANTI-GAY HATE
A horrifying report from a homeless man who was beaten unconscious in a homophobic assault at the camp in which he lives. Disgusting. Equally sickening is news out of Uganda where the Speaker of the Parliament wants to pass the "kill the gays" bill by Tuesday. Also, London's top court has ruled in favor of a man who was punished for anti-gay comments he posted to his Facebook. 
**
ENTERTAINMENT
Olympic diver and all around super cutie Matthew Mitcham is releasing an autobiography and in it he drops the bombshell that he was at one point addicted to crystal meth. 
Ellen took some time on her show Wednesday to figure out what exactly "gaydar" is and why we need it. I take a certain level of pride in mine. In case you missed it, Ty Burrell and Matthew Broderick did some serious male bonding on this week's Modern Family.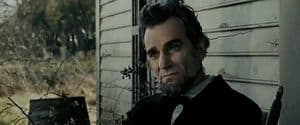 After Tony Kushner offered his thoughts on whether or not Lincoln was in fact gay, he and most of the Lincoln cast took the film to the White House last night for a screening with the President. Mr. Kushner told reporters that Obama seemed moved by the film. I was lucky enough to accompany my mother Sally Field, who is one of the film's stars, to the screening and can certainly attest to its success with the President. Though I might be biased, I really recommend everyone goes out and sees it when they get a chance.
**
VIDEOS OF THE DAY
Jon Stewart laid into Bill O'Reilly about his whining about the end of "traditional America" and the world sitcoms in the 1950's promised it would be. 
Also check out this shocking footage of water surging into a PATH station during Superstorm Sandy.