Ben Affleck for U.S. Senate?

Instagram: "Thank you, and we're listening."

Ke$ha's "Die Young" pulled from radio following Sandy Hook shooting.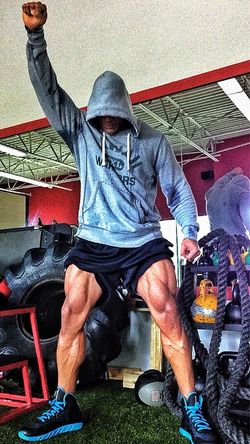 Someone's knocking you out with his American thighs.

Ireland to legalize abortion when the woman's life is at risk: "The Irish government has decided to repeal legislation that makes abortion a criminal act and to introduce regulations setting out when doctors can perform an abortion when a woman's life is regarded as being at risk, including by suicide."

Rhode Island Senate leader commits to 2013 vote on marriage equality.

Tea Party leader: "Had George Zimmerman been at the front door instead of some mechanical card reader those children would still be alive."

Michigan Governor Rick Snyder says he'll veto a bill allowing guns in schools.

Scalia prompts examination of Catholic group 'Courage' and GLAAD has something to say to them: "if Courage wants LGBT people to stop making sexual orientation such a dominant part of their lives, then Roman Catholic leaders should stop making it such a dominant part of theirs. Stop firing employees like Al Fischer and Steav Bates-Congdon for being gay. Stop using pastoral care moments like the funeral of Barbara Johnson's mother to tell gay people are unwelcome, even during the grieving process. Stop uninviting people like Dominic Sheahan-Stahl from speaking at Catholic schools because they happen to be gay, even if they have no plans to speak about it."

VIDEO: Director Tim Burton's new clip for The Killers, starring Winona Ryder.

Michael Pitt gets surreal for Bullett magazine.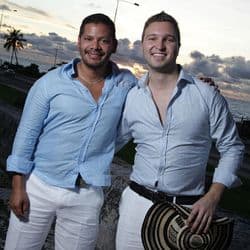 Blabbeando: Anatomy of Colombia's gay Nativity scene controversy.

Lee Hirsch's Bully documentary wins Stanley Kramer Award from the Producer's Guild.

Canada's first openly gay senator dies at 83: "In 1988, Laurier LaPierre publicly declared his sexual orientation at an event on Parliament Hill, and thereafter became an increasingly vocal advocate for the rights of gay citizens across the country."

Madonna's MDNA tour is the highest-grossing of 2012.

Uganda gets new Anglican archbishop: "We're not going to kill them. (unintelligible) because we didn't kill them in the past. We are not going to persecute them. We are not going to marginalize them. But there should be no promotion, and sex here is confidential."

Matthew Rettenmund interviews Grammy nominee Janis Ian.

Cyndi Lauper to appear on Happily Divorced with Fran Drescher: Photo.

Glee's Jacob Artist offers up some nip.

Tim Scott, who is set to replace Jim DeMint in the Senate, believes Christians are a minority under assault. "Over the last 17 years of public service, I have seen the concept of faith tested time and time again. The greatest minority under assault today are Christians. No doubt about it."
Michael Kors leaving Project Runway, will be replaced by Zac Posen.

Ryan Lochte gives good interview.

Chris Kluwe becomes an Athlete Ally ambassador.

Lady Gaga enrages PETA with fur purchase: "The 'Poker Face' singer is said to have bought a Russian sable coat worth about $210,000, as well as a silver fox coat valued around $19,600 at the Helen Yarmak store in Moscow."

New York Post, Daily Caller claim Hillary Clinton is faking a concussion:
"'I have the measles and the mumps / A gash, a rash and purple bumps,'
said Clinton, in effect, informing the House and Senate (with regrets!)
that she was suffering too many maladies to testify as expected about
the Sept. 11 attack in Libya."