BGSQD: Queer bookstore opens in NYC.

Israeli court grants gay divorce even though gays can't marry there.

Maryland Tour company drops weddings rather than cater to same-sex couples.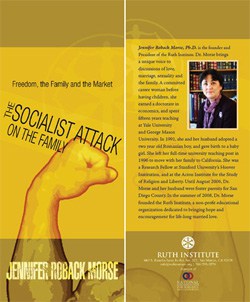 NOM calls same-sex marriage and feminism part of a Socialist plot to destroy capitalism in new pamphlet.

AUDIO: UK radio hosts try to prank hospital into talking to Kate Middleton by posing as Prince Charles and the Queen.

France's First Girlfriend to witness one of the first same-sex marriages.

Politico: Paul Ryan and Marco Rubio plot the path of the GOP. "Neither man disguised his ambition to seek the presidency in 2016, and both previewed key themes of the jockeying they plan to do in 2013."

Spin calls Frank Ocean's channel ORANGE the album of the year.

White House clarifies stance on Puerto Rico: "To clarify, the results were clear, the people of Puerto Rico want the issue of status resolved, and a majority chose statehood in the second question," White House spokesman Luis Miranda said. "Now it is time for Congress to act and the administration will work with them on that effort, so that the people of Puerto Rico can determine their own future."

First footage of Game of Thrones Season 3 hits the web.

Chace Crawford in a tank and tux.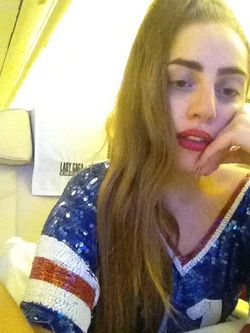 Barbra Streisand wants Lady Gaga to co-star with her in Gypsy remake.

Nevada marriage equality case appealed to 9th Circuit: "The Ninth Circuit panel could potentially be a far more favorable set of judges than the district court judge proved to be for the plaintiffs. He canceled oral arguments after seeming skeptical at the case's initial hearing that arguments and evidence-gathering would be helpful to him."

Nevada case could complicate SCOTUS decisions.

Comcast SportsNet's 'The Last Barrier' takes an in-depth look at gay athletes and pro sports: "The one-hour documentary…airing Sat, Dec. 8, at 3pm PT (on NBC Bay Area), features lengthy interviews with various key figures in the pro sports world including openly gay Golden State Warriors president Rick Welts, Minnesota Vikings punter Chris Kluwe, and You Can Play co-founder Patrick Burke."

Gay man charged with murder in North Carolina.

Johnny Depp bought a $17.5 million home in Nashville, Tennessee.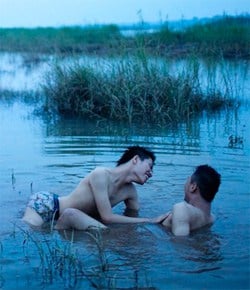 The loving gays of Vietnam.

Entire football team suspended for homophobic abuse in Sweden: "A Stockholm football team that directed homophobic insults at opponents has been suspended by its own club, news agency TT reports. During a game in the seventh division, Sörskogens IF shouted abuse at Stockholm Snipers, a team that encourages LGBT players to join it. 'We had no choice but to suspend the entire team. The choice of words are not suitable in football or anywhere else. We are an association with 90 percent youth members and have to be clear about our values,' the club's chairman, Ketil Torp, tells news agency TT."

Neil Patrick Harris makes a one-time return to Assassins: "The actor attended and performed in a one night only production of the 1990  Stephen Sondheim musical based on history's most famous assassins of the past, present and future, aptly titled Assassins. Harris had previously been cast in the 2004 Broadway revival, for which it won the Tony Award for " Best Musical Revival," so many of that revival cast, such as Michael Cerveris and Dennis O'Hare, were also present to perform in the benefit for the Roundabout Theater Company."