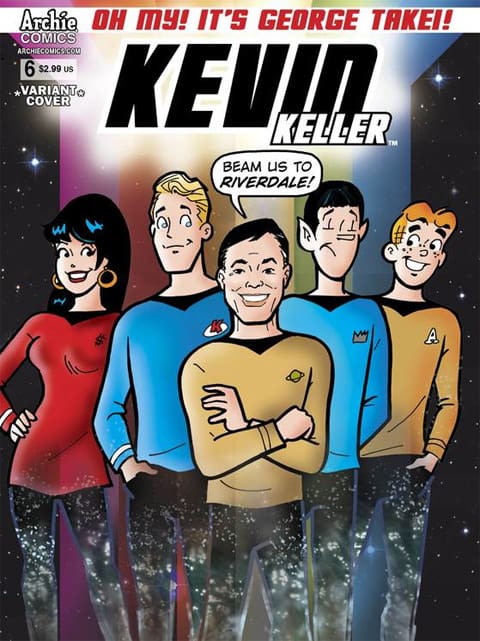 George Takei and his husband Brad make an appearance in a 'Kevin Keller' Archie comic released today, USA Today reports: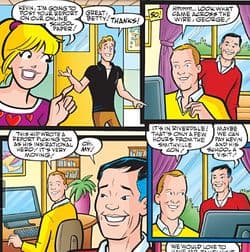 In the new Kevin Keller comic, Kevin and his friends are assigned to write about somebody who inspires them, and he pens an essay about Takei, who came out to the press as a gay man in 2005.
The issue shares Takei's life story, from his childhood spent in Japanese-American internment camps during World War II with his family to playing Sulu on the iconic 1960s Star Trek series to his later advocacy for gay rights and equality.
…
"It's reflecting the diversity of America, and embracing that diversity as a positive," Takei says of his comic appearance. "There I am not only as a gay man but as an Asian-American gay man and I'm idolized by Kevin. Him and his gang travel to a sci-fi convention. How much more American can you be?"
Much more at USA Today…
Takei will be at New York City's Midtown Comics tonight at 9 to sign the issue.
Check out more panes from the issue, AFTER THE JUMP…