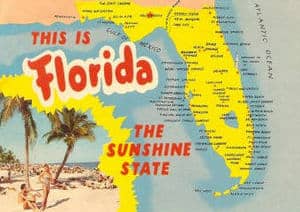 The latest poll numbers from Florida show that though Sunshine State voters are warming to the idea of marriage equality, they're still pretty evenly split.
The survey by Quinnipiac
University of 1,261 registered voters found that 45 percent oppose gay
marriage while 43 percent support it. That's a change from last May when
50 percent opposed same-sex marriage. The poll's margin of error was
plus or minus 2.8 percent.
Meanwhile, the same poll showed that 52% of Florida voters remain opposed to legalized marijuana while 42% say it should be totally chill.