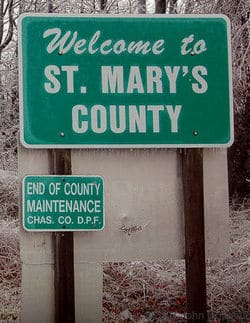 Some county clerks in Maryland would rather take a ride on Matt Grubbs' gay-free trolley than give same-sex couples marriage certificates. From the Washington Examiner:
When same-sex marriage becomes legal in
Maryland next week, some employees in the St. Mary's County Circuit
Court will stop performing marriages, passing the duty on to other
employees.

"There are some [deputy clerks] that have
voiced some opposition to doing it — [they have] religious feelings
about it … so it's basically my idea that they won't do any marriage
at all," said Joan Williams, clerk of the St. Mary's County Circuit
Court. "Some people are just very against same-sex marriages, and I have
to respect their reasons and their decisions."
Meanwhile, some photographers are uncomfortable over "how to pose" grooms or brides of the same sex. "I'm a photographer by trade myself, and I've done
a couple of commitment ceremonies, and it is kind of awkward," said John Zito from the Maryland Wedding Professionals Association.
He went on, referring to a photographer he knows who won't work with gay or lesbian couples, "When you have two men, I don't know how to pose them, and this
person [who won't perform gay marriages] didn't know how to provide them the same services [as he would
provide straight couples] if they didn't know how to pose them." What a marvelous cop-out.