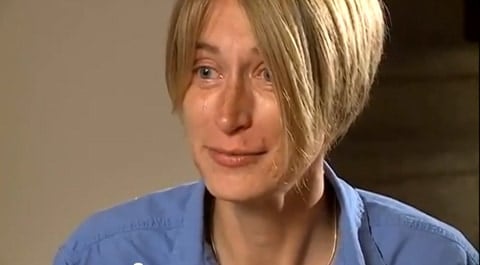 Charlie Rogers, the Lincoln, Nebraska lesbian who claimed she was attacked by three men who broke into her home and carved "dyke" into her stomach before setting her house ablaze pleaded no contest and was found guilty, the AP reports:
Charlie Rogers entered the plea Monday afternoon in Lancaster County Court and was found guilty of the misdemeanor charge of false reporting. Lancaster County Judge Gale Pokorny ordered sentencing for Feb. 14.
Rogers also claimed the men spray-painted slurs on her walls. Her original claims prompted hundreds of people to gather for anti-hate rallies. The police later uncovered overwhelming evidence that she had lied.
Rogers faces a maximum one year jail term.